Iran
Iranians gear up for Persian New Year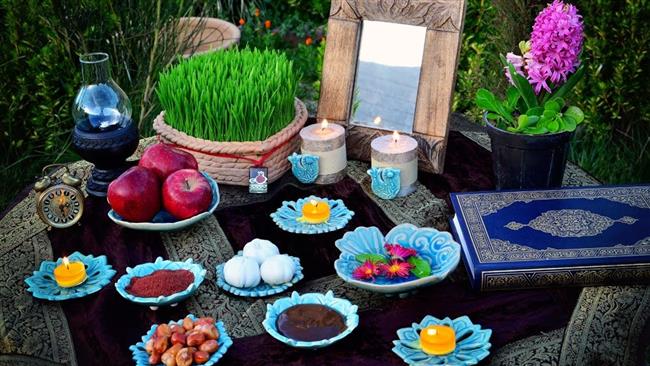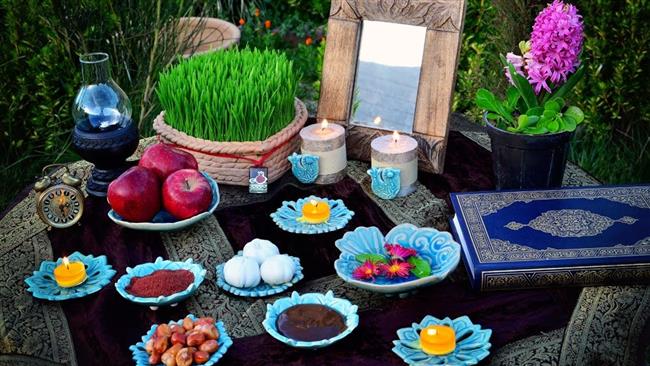 Iranians all over the world are gearing up to celebrate the joyful spirit of spring marked by the start of Persian New Year, called Nowruz. 
Nowruz, which means New Day, is the first day of the Persian calendar month of Farvardin. The day usually falls on March 20 but in leap years, it coincides with March 21.
In Iran and many other countries people welcome spring with the ancient Nowruz celebrations such as visiting their relatives and friends, going on trips and spending time in nature.
The festive occasion is one of the most ancient and most cherished festivities which has been celebrated for at least 3,000 years.
In Iran, people prepare to welcome the New Year days before by doing spring cleaning, decorating their homes and buying new clothes. For Iranians, Nowruz is a celebration of renewal and change.
The eve of the last Wednesday of the year is celebrated by Iranian worldwide as Chaharshanbeh Suri or the Red Wednesday.
On this day, people make bonfires in public and jump over the flames and light fireworks saying 'my yellowness is yours, your redness is mine,' telling the fire to take their pain, sickness and give them its strength, warmth and health. Mixed nuts and berries are also served during the celebration.
After celebrating the national festival of fire, Iranians mark Nowruz by setting the Haft Seen, a table with seven items starting with the Persian /s/ sound.
The items usually include Sabzeh (freshly grown greens), Samanu (a sweet pudding made from germinated wheat), Senjed (the dried fruit of the oleaster tree), Seeb (apple), Seer (garlic), Somagh (sumac) and Serkeh (vinegar).
People also put the holy Qur'an next to the main Haft Seen items in hopes of being blessed by God in the year ahead.
The mirror (symbolizing cleanliness and honesty), a bowl of water with goldfish, decorated eggs (symbolizing fertility) sometimes one for each member of the family, candles (enlightenment and sunrise), coins (representing wealth), dried nuts and fruits and Sonbol (hyacinth) are also among the items Iranians include in their Haft Seen.
The whole table is a thanksgiving table for all the good bestowed by God, and symbolizes light, warmth, life, love, joy, production, prosperity and nature.
Zoroastrians celebrate the birth anniversary of Prophet Zoroaster on the sixth day of Nowruz holidays which falls on March 26.
Nowruz festivities continue for 12 days and on the 13th day, people go on picnics or parties in a tradition called Sizdah Bedar or "thirteen in outdoors."
On this day families enjoy the final day of their New Year holidays in the woods, mountains or along streams and rivers to avoid the bad luck associated with the number thirteen.
The United Nations Scientific, Educational and Cultural Organization (UNESCO) has recognized the occasion as "intangible cultural heritage of Persian origin."