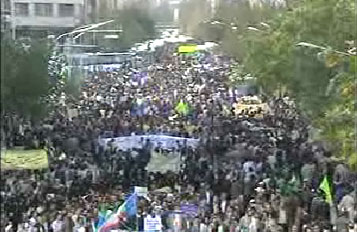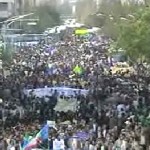 Iranians commemorated anti-US day with their massive participation in rallies staged on the occasion nationwide.
November 4 marks the day in Iran in which a group of university students took over the US embassy in Tehran in 1979 as "den of
espionage" in protest to America's interference in the Iranian internal affairs.
The late Founder of the Islamic Republic, Imam Khomeini, voiced a strong support to the move and dubbed it as the "second revolution".
Since then, Iranians stage rallies nationwide every year to commemorate the event.
On Wednesday, large groups of people in Tehran started their rallies towards the site of the then US embassy to hear the former Majlis Speaker, Gholam-Ali Haddad Adel, addressing the demonstrators.
Similar rallies and ceremonies are also held in different parts of the country as well as a number of foreign cities.