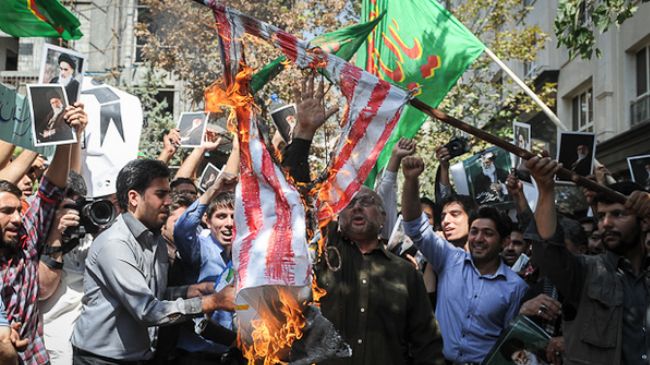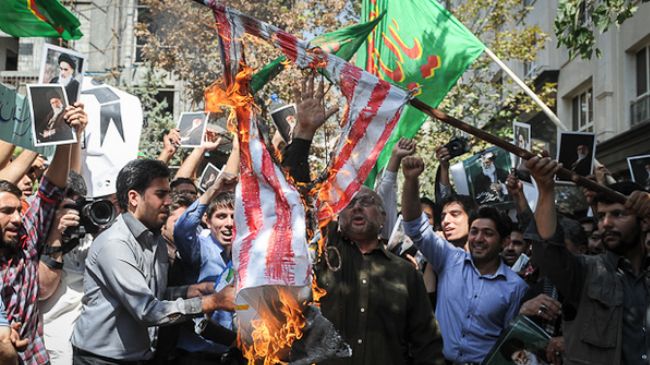 Iranians are set to stage nationwide protest rallies to express their anger over the anti-Islam movie produced in the US which insults Prophet Mohammad (PBUH).
In a Thursday statement, the Council for Coordination of Islamic Publicity strongly condemned the sacrilegious act and called on all the Iranians to pour into the streets after Friday Prayers.
The Iranians will vent their fury on the Zionist elements behind the blasphemous act and convey Prophet Mohammad's (PBUH) message of peace, friendship and fraternity to the world, the statement said.
The new scheme reveals the fear and frustration of the global hegemonic powers and enemies of the humanity over the growing tide of the Islamic Awakening and the return of humanity to its pure and divine origins, the statement pointed out.
Also on Thursday, hundreds of Iranian students gathered outside the Swiss Embassy in the Iranian capital, Tehran, to protest against the anti-Islam movie.
The protesters called for suspension of the activities of the US embassies in all the Muslim countries and urged the Islamic nations to cut economic ties with the US.
The demonstrations come amid the growing outrage across the Muslim world over the sacrilegious movie.
The Wall Street Journal reported on Tuesday that the blasphemous movie has been produced by anti-Islam Israeli-American Sam Bacile.
The report added that, Bacile, a real estate developer, has assumed responsibility for the film, which he said was made thanks to Jewish donations totaling USD 5 million.