Iran
Middle East
North America
Iranians will not 'sit on their hands' if they come under attack: UN envoy
Iran's ambassador to the United Nations says the country would not hesitate to respond to any military threat from the United States.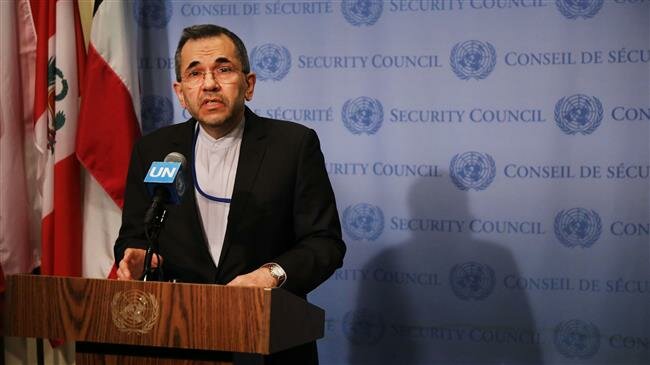 Majid Takht-e Ravanchi told the BBC in an interview released on Wednesday that Iranians would not "sit on their hands" in case of an attack against the country amid escalating tensions over Iran's nuclear program.
The senior diplomat made the remarks while clarifying a position adopted by an Iranian military commander who said on Wednesday that US military bases and aircraft carriers were within range of the country's missiles, and would be destroyed if the US made any "mistake."
In his interview, Takht-e Ravanchi also touched upon a major international agreement on Iran's nuclear program which has been put in jeopardy since May 2018 when the US unilaterally withdrew from the agreement.
He criticized the European parties to the Joint Comprehensive Plan of Action (JCPOA), saying Britain, France and Germany have not compensated Iran for the damage it has received as a result of the US withdrawal.
"Apparently, besides the US, the Europeans have not been up to the job and have not honored all their commitments up to now," he said.