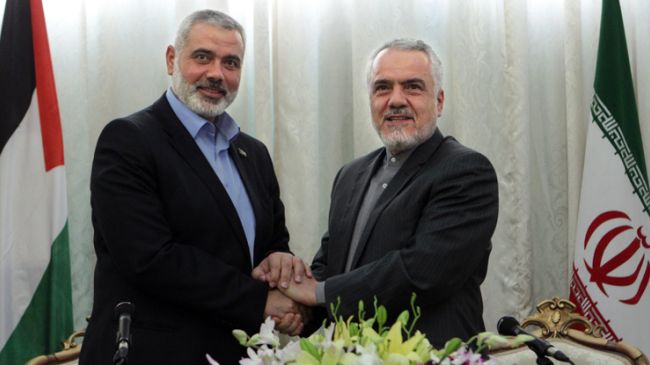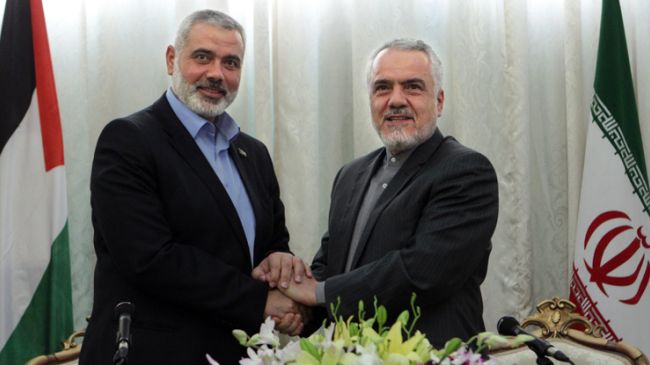 Iran's First Vice President Mohammad Reza Rahimi has lashed out at the rulers of several Arab countries for adopting hostile stances toward Syria and aiming to harm the Middle Eastern country.
If the rulers of certain Muslim countries made efforts to support Palestine instead of adopting policies aimed at damaging Syria, the Zionists (Israelis) would have no space in the region, said Rahimi in a joint press conference with Hamas leader Ismail Haniyeh in the Iranian capital of Tehran on Sunday.
Iran's firm stance is based on support for Palestine and the resistance movement, he said, adding that the resistance and the Palestinian people should know that Iran will always stand up for them.
The vice president stated that resistance remains the symbol of defense for Islam and Palestine, a land that has long been occupied by the aggressive Israeli regime. He expressed confidence that the Palestinian resistance would undoubtedly achieve victory against the bullying powers.
Haniyeh, for his part, pointed to the recent developments in Arab countries and called for making use of the opportunities created following the Arab Spring to serve the interests of the Palestinian people and liberate the holy East al-Quds and the Al-Aqsa Mosque.
Haniyeh arrived in Tehran for an official three-day visit on Friday and held talks with the Leader of Islamic Ummah and Oppressed People Imam Sayyed Ali Khamenei, as well as President Mahmoud Ahmadinejad, Foreign Minister Ali Akbar Salehi, Majlis Speaker Ali Larijani and Secretary of the Supreme National Security Council Saeed Jalili.