Iran
Iran's annual petrochemical output may double to $40b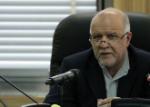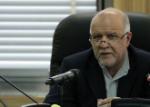 The value of Iran's annual petrochemical output may double to $40 billion, Oil Minister Bijan Namdar Zanganeh said.
For the time being, the value of domestic petrochemical products per year is about $20 billion, he said, hoping that the figure would increase to $40 billion.
Between 1996 and 2006, the first surge in the value of petrochemical output occurred, so that the annual production increased from $1 billion to $20 billion, IRNA quoted Zanganeh as saying on Friday.
In the second surge, the figure will reach $40 billion, he added.
In June, the ex-managing director of the National Iranian Petrochemical Company Abdolhossein Bayat said the intensification of U.S. sanctions on Iran's petrochemical industry will not impede exports.
"Despite the sanctions, petrochemical products are being exported to over 65 countries. Iran started diversifying its petrochemical products and finding new markets two years ago," Bayat added.
In May, Bayat said that over the past eight years, the country's annual petrochemical output has increased by 38 million tons.
The output will surpass 75 million tons by the end of the current Iranian calendar year, which ends on March 20, 2014, he noted.
Iran exported about $12 billion worth of petrochemical products in the previous Iranian calendar year (March 2012-March 2013), he added.
East Asia, Central Asia, Southeast Asia, and Africa were the main destinations of Iran's petrochemical products.
In March, Bayat said the country's petrochemical output is projected to hit 100 million tons by 2015.