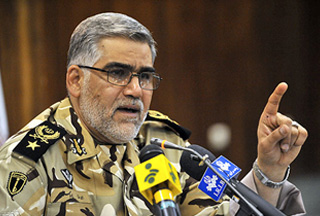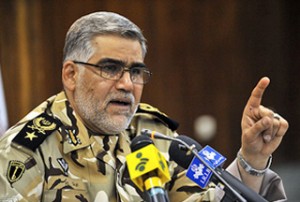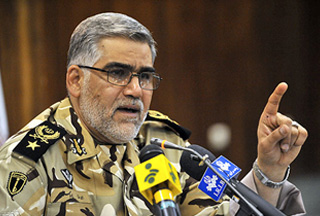 Amid threats of a nuclear strike on Iran, a senior commander says no power has the capability to launch an aggression on the Islamic Republic.
The statement comes as Iran lodges a complaint with the United Nations over what US President Barack Obama called, reserving the right to launch a nuclear attack on Iran under the pretext that the country is developing an atomic bomb.
"I assure the Iranian nation that our Armed Forces are very strong. No power has the ability to target the Iranian nation," the Iranian Labor News Agency (ILNA) quoted Commander of Iran's Ground Forces Brigadier General Ahmad Reza Pourdastan as saying on Wednesday.
"Iran's Armed Forces have the capacity to counter any threat on ground, sea, and in the air," he added.
The commander went on to praise the "wise" performance of the Armed Forces in "crucial moments" following the victory of the Islamic Revolution in 1979.
The US and Israel have not diluted their baseless accusations of Iran seeking nuclear weapons development. Tehran, which says its program is for civilian applications of the technology, says it will deliver a serious response to any act of foreign aggression.