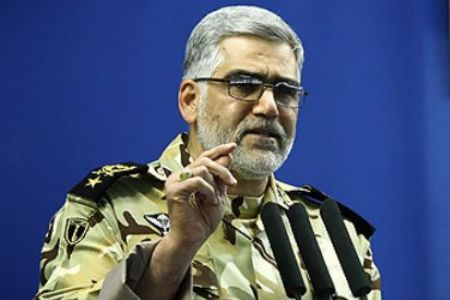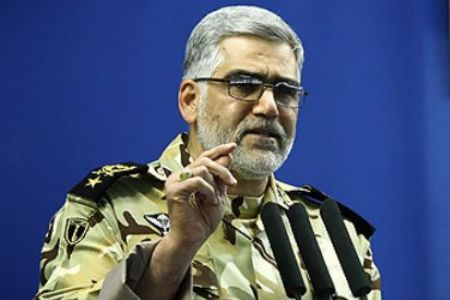 The Iranian Army's Ground Forces are restructured in order to counter the new global threats following the 9/11 incident, a top Iranian commander says.
The plan for the restructuring of the Army's Ground Forces has been approved by the Joint Chiefs of Staff of the Iranian Armed Forces and submitted to Leader of the Islamic Ummah and Opressed People Imam Seyyed Ali Khamenei for final endorsement, Fars news agency quoted Commander of the Iranian Army's Ground Forces Brigadier General Ahmad-Reza Pourdastan as saying on Sunday.
Following the attacks on the World Trade Center and the Pentagon in the US on September 11, 2001, the world witnessed policy shifts concerning terrorism and militancy.
The Iranian general went on to say that new expressions, such as asymmetric warfare, sprang up in the military jargon following the 9/11 incident.
"In classic battles, wars are mostly fought regionally, whereas in asymmetric warfare a country with advanced technologies fights a nation which is not technologically as developed," he underscored.
General Pourdastan further pointed out the Iranian army which had a proper understanding of the post-9/11 world decided to restructure its Ground Forces so as to upgrade national defense mechanisms.
Accordingly, he said, the Ground Forces' doctrine was redefined, so that it would fit with the new structure to counter new threats.