Iran
'Iran's borders are secure'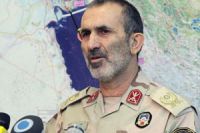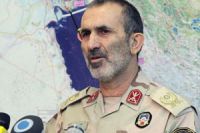 A senior Police commander, General Ahmad Geravand, has said that thanks to relentless efforts of military and law enforcement forces, and Islamic Revolution Guards Corps (IRGC), Iran's borders are secure.
According to IRIB World Service, General Geravand, in his remarks at border guards' training center in Southern Khorasan Province, Eastern Iran, on Saturday afternoon, noted upon the utmost cooperation of border guards, Iran's borders are totally secure.
He added that state-of-the-art equipment is used for securing Iran's borders and any unlawful commutation across Iran's frontier regions are strongly dealt with.
As a reminder, this senior Police commander noted that Iran border guard forces were established upon the order of the Leader of Islamic Revolution, six years ago. He added that currently the security of parts of Iran's eastern, northwestern, and southern borders are maintained with the cooperation of IRGC and the Islamic Republic of Iran's Army.
Furthermore, General Geravand said the security of common Afghanistan and Pakistan borders with Iran are maintained by Islamic Republic of Iran, because the governments of these two countries are not fully in control of these borders.
This senior Police officer also pinpointed that in the first half of the current year, a total of 28 tons of illicit drugs have been seized by Iranian border guards from 130 drug smugglers.