Iran
Iran's Crushing Response Awaits Any Aggressor: Commander
A senior commander of the Iranian Army Ground Force highlighted the country's military preparedness to counter foreign threats and said any aggression against the Islamic Republic would be followed by a crushing response.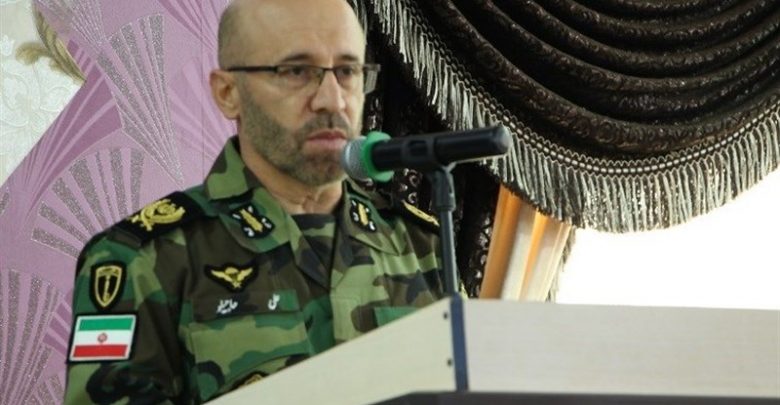 Addressing a military ceremony in the northwestern city of Mianeh on Monday, General Ali Hajilou described recent war rhetoric by the US as "media warfare" and said Iran does not seek war but is fully prepared to counter enemy threats.
"The products of our military scientists are very advanced, and today, we are self-sufficient in military arena thanks to these proficient scientists," he stated.
"The enemies of Islamic Iran are incapable in operation fields and have resorted to media warfare because of their fear of Iran's military power…," the commander added.
He further emphasized that the Americans do not have the power of launching a military confrontation with Iran, adding, "…We have not invaded any country and will not do so but we will give a crushing response to (any) aggression by enemies."
The remarks came against the backdrop of increased tensions between Iran and the US with Washington imposing new economic sanctions against the Islamic Republic.
The US has ratcheted up pressure on Iran since last year after withdrawing from the 2015 nuclear deal, known as the Joint Comprehensive Plan of Action (JCPOA).
Since then, the administration of US President Donald Trump is trying to reduce Iran's oil exports to "zero," and has sent an aircraft carrier strike group, a bomber squad, an amphibious assault ship, and a Patriot missile battery to the Middle East to try to stack up pressure on Tehran.
The Trump administration has attempted to use a combination of hawkish rhetoric, diplomatic pressure, economic sanctions and now military posturing in order to bring Iran to the negotiating table and sign a new nuclear deal.
Iranian Foreign Minister Mohammad Javad Zarif recently ruled out any prospect of negotiation with the United States, calling the Washington regime a "bully" trying to force all others into acting illegally.