Iran
North America
Iran's defense minister blasts 'aggressive' US presence in Persian Gulf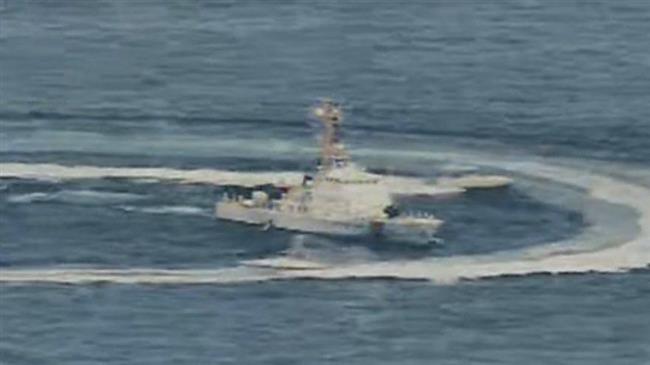 Iran's defense minister has dismissed US reports of harassment by Iranian vessels as "baseless" and said the "illegal and aggressive" American presence in the Persian Gulf is causing insecurity in the region.
"What leads to insecurity in the Persian Gulf region is actually the illegal and aggressive presence of the Americans who have come from the other end of the world to our borders and make such baseless claims," Defence Minister Brigadier General Amir Hatami told reporters in Tehran.
Foreign Minister Mohammad Javad Zarif also slammed the US presence, reminding Washington that its forces are "7,000 miles away from its borders" following US uproar over an encounter with Iranian patrol boats.
"US Navy can't seem to find its way around our waters… Or maybe it doesn't know what it's doing in our backyard, 7,000 miles from home," Zarif said in a tweet originally published in 2018 and reshared on Thursday.
"Yearly reminder" Zarif commented under the original tweet.
The remarks came in response to a US Navy statement published on Wednesday claiming that 11 Iranian Islamic Revolution Guards Corps boats had closed in on up to six US naval vessels in the Persian Gulf "in dangerous and harassing approaches".