Iran
Iran's Deputy FM Warns against West's Plots for Syria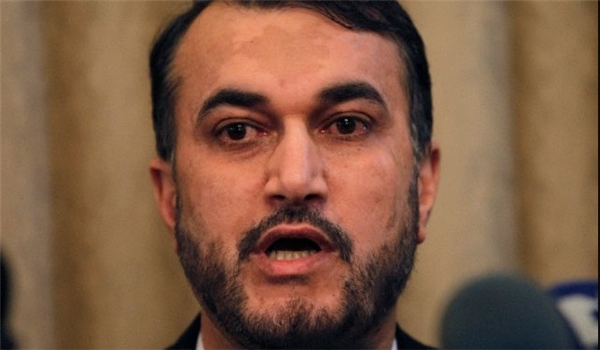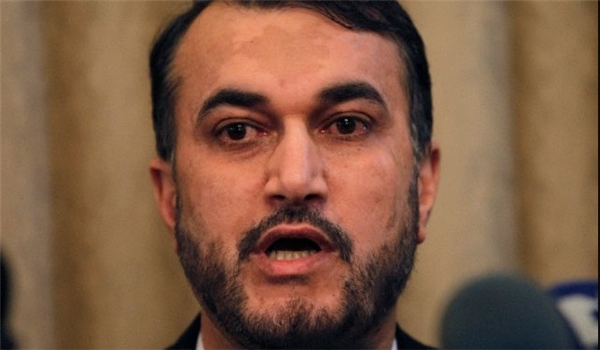 Iranian Deputy Foreign Minister Hossein Amir Abdollahian lashed out at the western countries and their regional allies for interfering in Syria's internal affairs, and said helping the Kurdish people of besieged Kobani city should not be used by the West as a pretext for further foreign intervention in the Muslim Arab country.
"Helping the people in the Syrian Kurdish town of Kobani should not be used as an excuse for foreign intervention in the Arab country," Amir Abdollahian said on Thursday.
He warned against the excessive foreign interferences in Syria, and said, "Those who pursue specific goals are pushing Syria towards disintegration."
The Iranian deputy foreign minister reiterated that protecting Syria's territorial integrity and national unity will be in the interest of the Syrian people and all regional countries.
Amir Abdollahian, meantime, criticized the US for its destructive policies which have resulted in the escalation of terrorism and foreign interventions in the Middle East on the pretext of fighting the Islamic State of Iraq and the Levant (ISIL) terrorist group.
According to reports, the intense fighting for the strategic town has also forced over 200,000 people to take refuge in neighboring Turkey.
Kobani, Syria's largest Kurdish city, has seen intense battles over the past tow months as ISIL terrorists are trying to seize the city due to its strategic location.
Earlier this month, Iran's Chief of Staff Major General Hassan Firouzabadi said the ISIL attack on Kobani is only a plot to provide an excuse for the US-led coalition to start a military build-up in Syria.
"You can smell conspiracy in the air as it seems that they want to victimize the Kobani people to pave the ground for the presence of the coalition's military presence in Syria," Firouzabadi said.
"We are truly worried about this massacre and believe that it is a catastrophic crime in mankind history," he said.
He also smashed the US-led coalition for its selective airstrikes on ISIL-occupied territories which, he said, will further accelerate the ISIL's operational advances.
Firouzabadi described the ISIL as a mercenary of the regional nations' enemies, and said all Muslims and peace-seeking people across the world should protest at this situation and keep vigilant against the theatrical moves of the so-called anti-ISIL coalition.
"If the oppressed people of Kobani are assisted, God willing, they will be able to push back the ISIL from Kobani," he added.