Africa
Iran's Deputy Foreign Minister for Arab and African Affairs Hossein Amir-Abdollahian departed Tehran for Ivory Coast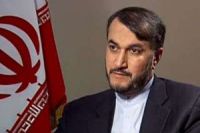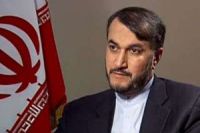 Iran's Deputy Foreign Minister for Arab and African Affairs Hossein Amir-Abdollahian departed Tehran for Abidjan, the capital city of Ivory Coast in West Africa on Sunday.
According to IRNA, the Iranian senior diplomat will meet and discuss issues of mutual interest with high ranking officials of Ivory Coast.
Considering commonalities and existing capacities, President Rouhani's administration has given much importance to development of ties with African countries.
Establishment of joint political committee of Tehran and Abidjan is among programs of the visit.
Ivory Coast has more than 21 million population.