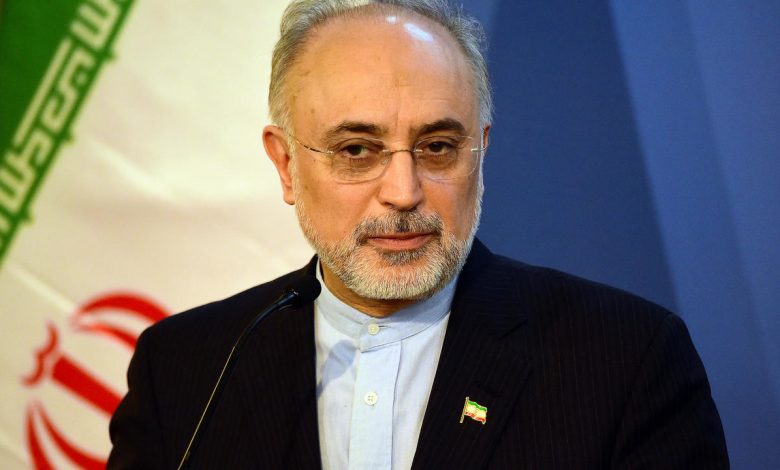 Iran's nuclear chief says the country's distrust of the United States is based on realities, and Washington first needs to rebuild the missing trust.
Ali Akbar Salehi, the head of the Atomic Energy Organization of Iran (AEOI), said Iran does not trust the US, and the Americans do not trust Iran, either.
"Our distrust, of course, is based on realities, and shows our rightfulness, while their distrust of us is based on the proverb that says 'every madman thinks all other men mad,'" he said, speaking in an exclusive interview with Khamenei.ir, the official website of the Leader of the Islamic Revolution.
The interview has been subsumed under a section of the website titled "Definitive Statement" that covers Iranian officials' observations on the Leader's recent comments about the United States' obligations towards the Islamic Republic.
Salehi said the most important sanctions that must be removed are those on Iran's oil sales and banking transactions.
"We would have no more problem doing our job if our banking transactions are processed and our oil is sold flawlessly," he said.
Salehi noted that the sanctions imposed by US President Donald Trump against Iran stopped the country's exports, and imposed huge damages on Iran.
"We used to export 2.5 million barrels of oil before Trump's withdrawal [from the 2015 nuclear deal], but that plunged to under one million after his pulling out of the JCPOA. They prevent our oil sales, and then gradually stopped the export of our other resources, including petchem products," Salehi said.
"Because of the US sanctions, we lost all the revenues we could earn by selling our oil and making profitable investments," he added, highlighting the country's resolve to demand compensation from the US for all those damages.