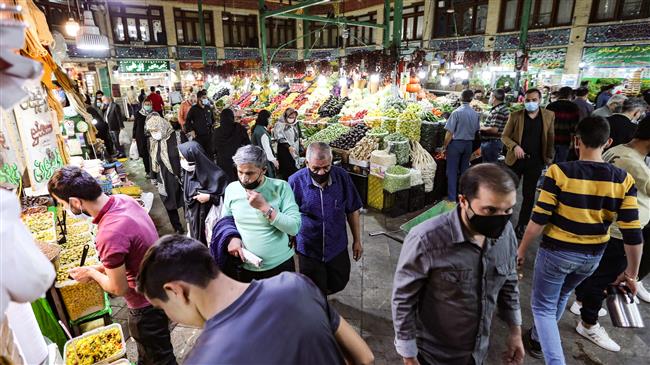 The Institute of International Finance (IIF) believes Iran's economy will resume its positive growth next year even if sanctions imposed by US president Donald Trump remain in place under his future predecessor Joe Biden.
IFF chief economist for the MENA region Garbis Iradian told Reuters news agency on Thursday that the continuation of sanctions under Biden would not mean a collapse for the Iranian economy although he warned that bans would cause the economy to remain fragile.
However, Iradian described such a scenario as "pessimistic" and predicted that Biden would seek to remove the sanctions from Iran by rejoining an international deal on the county's nuclear activity.
The IFF, a trade body which represents major global financial institutions, said that Iran's economy would grow by 4.4 percent in 2021 if Biden lifts most of the sanctions by the end of the next year.
It said Iran's economic growth would continue into 2022 at 6.9 percent while it would stabilize at 6 percent in 2023.
Iradian said foreign direct investment (FDI) in Iran would pick up to below $2 billion in 2021 as he warned that the spread of the coronavirus in the country would remain a barrier to FDI.
The economist said that Iran's FDI, currently at below $1 billion, would hit $6.4 billion in 2025 as a result of the country's continued economic growth in the medium term.