Iran
Iran's FM: Boosting Cooperation among ECO Members Helps Regional Development, Welfare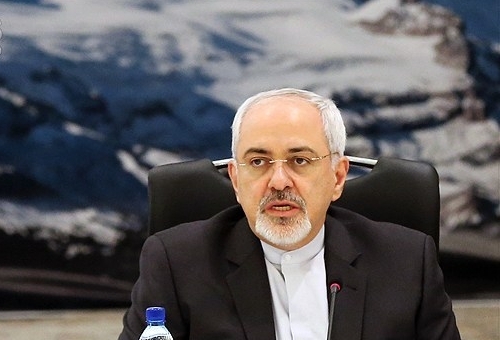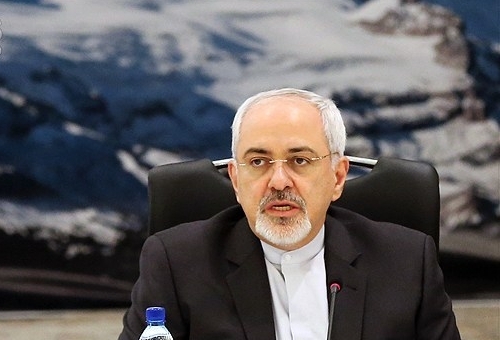 Iranian Foreign Minister Mohammad Javad Zarif called on the member-states of the Economic Cooperation Organization (ECO) to increase the level of their cooperation in a bid to help regional development and welfare.
Speaking to reporters at a press conference after the 21st Meeting of the ECO Council of Ministers in Tehran on Tuesday, Zarif pointed to the need for expansion of regional cooperation in ECO, and said, "Expansion of cooperation in ECO will help develop and increase welfare of ECO member-states in the region."
He underlined that Iran is in favor of enhanced cooperation within ECO.
Zarif pointed to the start of Iran's rotating presidency over ECO, and said, "We hope that Iran can move towards strengthening ECO during this one year that it is the president of this organization in addition to hosting its secretariat."
Earlier today, the presidency in the Economic Cooperation Organization (ECO) Council of Foreign Ministers was passed to Iran from the Republic of Azerbaijan.
The 21st Meeting of the ECO Council of Ministers kicked off work in Tehran on Tuesday morning. During the event attended by the Iranian foreign minister and his counterparts from ECO member-states, Iran took over the presidency of the ECO council of Foreign Ministers for a one-year period.
The Turkish, Azeri, Kyrgyz, and Afghan foreign ministers, the Turkmen minister of economy, the Pakistani foreign ministry's caretaker, and the Kazakh deputy foreign minister are some other participants in the meeting. Uzbekistan and Tajikistan have also sent their ministers to the event as well.
Inauguration of ECO Park is among the programs of the meeting. The ECO Park will be inaugurated in the presence of the Iranian foreign minister, ECO secretary-general and the foreign ministers of the organization's member states.
ECO is an intergovernmental regional organization established in 1985 by Iran, Pakistan and Turkey for the purpose of promoting economic, technical and cultural cooperation among the member states.
In 1992, the Organization was expanded to include seven new members, namely: the Islamic Republic of Afghanistan, Republic of Azerbaijan, Republic of Kazakhstan, Kyrgyz Republic, Republic of Tajikistan, Turkmenistan and Republic of Uzbekistan.