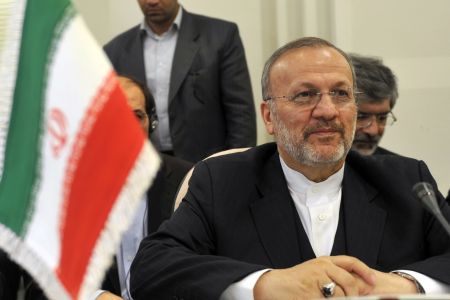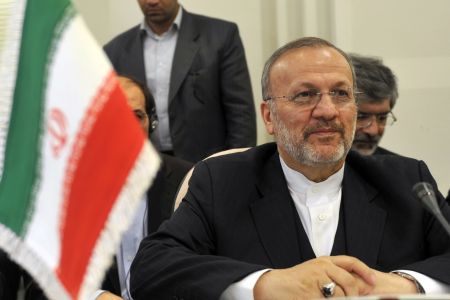 Iranian Foreign Minister Manouchehr Mottaki and his accompanying delegation have arrived in Tehran after a tour to four African countries.
The Iranian minister arrived in the Iranian capital early Monday morning, IRNA reported.
During his tour, Mottaki held meetings with presidents and many high-ranking officials of the African countries.
On the last leg of his African tour, he paid a visit to the Beninese capital Porto-Novo on Sunday where he met with Benin's President Thomas Yayi Boni.
Mottaki said in the meeting that during the past few decades, political and cultural relations between the Islamic Republic of Iran and Africa have been on an acceptable level and the Iranian government has decided to increase the level of economic relations to the level of political ties.
Mottaki further pointed out that in the past few years Iran's ties with Africa have reached a new era and it is determined to build closer collaboration with African nations.
He started his African tour on Thursday in Burkina Faso, where he met Burkinabe officials and signed several economic and trade agreements.
On the second leg of his African tour, the Iranian minister held talks with Ghanaian President John Evans Atta Mills on Friday to discuss the enhancement of ties.
Mottaki then flew to the Togolese capital Lome and met with President Faure Gnassingbe Essozimna on Saturday morning.
The expansion of relations with African countries in all political, economic and cultural fields is among the top priorities of Iran's foreign policy.
The Iranian foreign minister is also scheduled to pay a visit to Tbilisi on Wednesday following an official invitation by his Georgian counterpart Grigol Vashadze.
Mottaki will hold meetings with President Mikheil Saakashvili and a number of other Georgian officials during his two-day stay in the country.