Iran
Middle East
North America
Iran's FM Zarif warns clock ticking for US to return to JCPOA
Iranian Foreign Minister Mohammad Javad Zarif has warned the United States that it might run out of time for returning to the 2015 nuclear deal, formally called the Joint Comprehensive Plan of Action (JCPOA), as the Islamic Republic's presidential election approaches.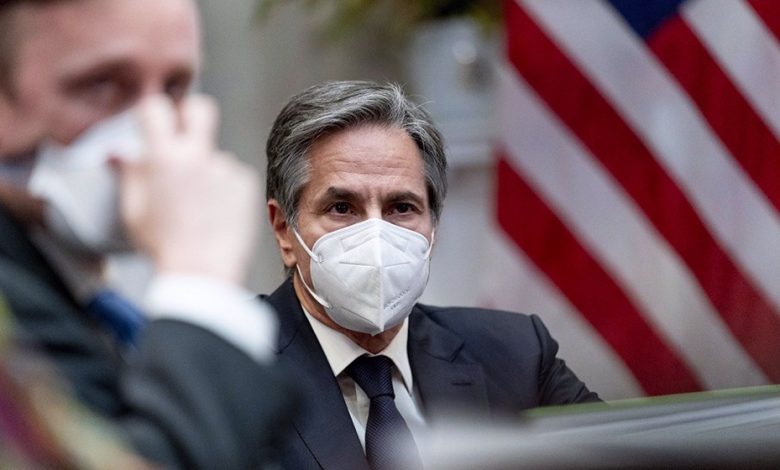 "The Europeans are used to compromise. Iran and the United States are not. The Americans are used to imposing, and we are used to resisting," Zarif said at an online conference with the European Policy Center think-tank in Brussels on Monday.

"So now is the time to decide. Will we both compromise and go back to the JCPOA, or will we go back to our own paths?"
Zarif emphasized that Washington should act quickly to revive the nuclear accord, because with Iran's presidential election in sight, it is very unlikely that much will happen until later this year.
"There is a time constraint and that is once we go to our election, it is a lame duck government and (it) will not be able to do anything serious, and then we will have a waiting period of almost six months. We will not have a government before September," he said, in reference to the July 18 vote.
"A lot of things can happen between now and September," Zarif said, adding "It is advisable for the United States to move fast and moving fast requires them not to be shy, but take measures that they need to take."
The administration of former president Donald Trump unilaterally abandoned the nuclear deal in May 2018, and unleashed what his team called a "maximum pressure campaign" with the stated objective of forcing Iran to negotiate "a better agreement."
Despite throwing verbal support behind the JCPOA, the European parties to the deal ultimately succumbed to Washington's pressure and failed to fulfill their contractual commitments to Tehran.
That promoted Tehran to begin a set of retaliatory measures in several stages as part of its legal rights stipulated in Articles 26 and 36 of the JCPOA.
President Joe Biden has expressed a willingness to bring the US back to the nuclear accord. However, his administration is demanding to see changes from Tehran before Washington would consider lifting the sanctions.
The Islamic Republic insists that as the party that has abandoned its international obligations, the US should take the first step by fully lifting the unlawful bans in a verifiable manner.
Elsewhere in his Monday's remarks, Zarif noted that he had seen no change between the Biden administration and the Trump administration's policy of maximum pressure to force Iran back to the negotiating table.
"We don't see any reason for talks; we can go immediately to implementation and then have talks," he stressed.