Iran
Iran's foreign minister, EU's Ashton hold talks in Istanbul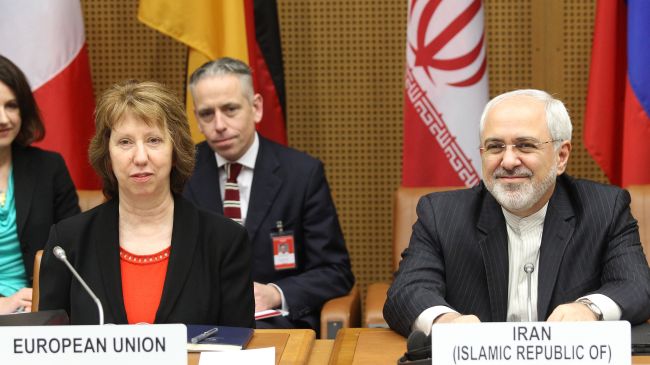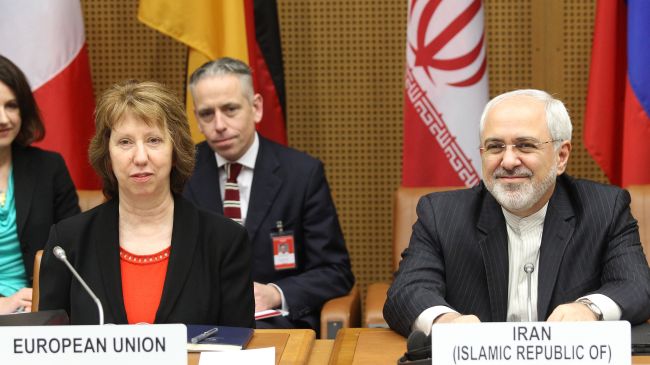 Iran's Foreign Minister Mohammad Javad Zarif and EU foreign policy chief, Catherine Ashton, have held talks on Iran's nuclear energy program in Istanbul, Turkey.
The two sides held an unofficial meeting on Monday as Iran and the six world powers – Russia, China, France, Britain, the US, and Germany – prepare to resume their nuclear discussions in the Austrian capital of Vienna on June 16.
Zarif and Ashton are scheduled to attend a working dinner banquet later on Monday.
During their two-day talks in Istanbul, the two officials are due to review the progress of nuclear negotiations between Iran and the six countries.
No representatives from the six countries in nuclear negotiations with Iran are present at the meeting.
Speaking to IRNA prior to his departure, Zarif said different approaches should be considered in order to achieve results.
"The two sides should look for new options or methods that will convince the other side," the Iranian foreign minister said, adding, "I am still not pessimistic. I think that if the opposite side…has learnt the lesson that no progress will be made with pressure and sanctions, we will reach a resolution."
Iran and the six countries have been discussing ways to iron out differences and start drafting a final deal that would resolve the West's decade-old dispute with Iran over the country's nuclear energy program.
The two sides wrapped up the latest round of nuclear talks in Vienna on May 16.