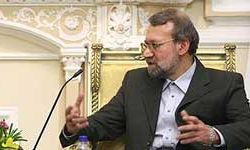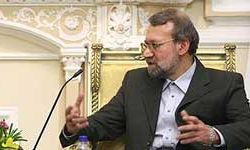 Iranian Parliament Speaker Ali Larijani viewed the country's industrial progress a major factor in the expansion of economic and industrial ties with other countries.
Speaking in a meeting with new Vietnamese Ambassador to Tehran Tran Trong Khanh on Sunday, Larijani reiterated, "The industrial progresses and the high capabilities of Iran in the technical and industrial fields have created vast potentials for the expansion of economic and industrial relations between the two countries."
He also stressed parliament's support for the development and consolidation of bilateral ties with Vietnam in different arenas.
Expressing satisfaction over the cooperation between Tehran and Hanoi in the regional and international bodies, Larijani underlined that reinvigoration of parliamentary cooperation contributes a major role in the expansion of friendly bilateral relations between the two sides.
During the meeting, Khanh, highlighted his country's interest in strengthening parliamentary, political and economic cooperation with Iran, and reminded the invitation extended by his country's parliament speaker to Larijani to visit Vietnam.