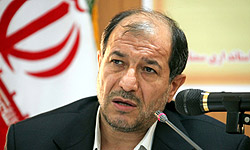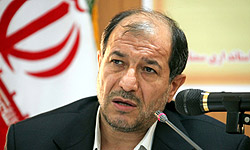 Iranian Interior Minister Mostafa Mohammad Najjar arrived in Pakistan days after a terrorist attack killed over 40 people in Iran's southeastern province of Sistan and Balouchestan.
The Iranian official left Tehran at the head of a political and security delegation on Friday morning and will be meeting with his Pakistani counterpart, as well as President Asif Ali Zardari.
The meeting will focus on ways to dismantle Jundollah, a group which took responsibility for the deadly attack in Iran, press tv reported.
"This is not the first time the terrorist cell have committed crimes. The Iranians are wondering how such a group easily commute in the neighboring Pakistan's soil," Mohammad Najjar told reporters before leaving.
Tehran considers Jundollah as a terrorist group. Iran has asked Pakistan to capture and hand over Jundollah's leader Abdolmalek Rigi.
"I had a telephone conversation with Pakistan's Interior Minister [Rehman Malik] and asked him to immediately deliver the perpetrators," he added.
The Iranian minister further pointed out that Iran-Pakistan border areas have always been peaceful, adding, "Today, Iran's border areas are the safest for Pakistan and the Iranian nation and government expect the Pakistani border areas be safe for us as well."
"Today, many countries are the victims of terrorism including Pakistan. It is high time we eradicate the roots of terrorism for ever," he explained.
Iran's interior minister said that according to the Iranian intelligence the Pakistan-based terrorist group receives financial, intelligence, and political support from the West.
"We have some documents that show Rigi's group use advanced equipment which are provided by the world arrogant powers to sow the seeds of discord between Shiite and Sunni." He noted.
At least 41 people, including ranking commanders of the Islamic Revolution Guards Corps (IRGC) were killed by an explosion during a unity conference between Sunni and Shiite tribal leaders in the borderline city of Pishin in Sistan and Baluchistan on Sunday.