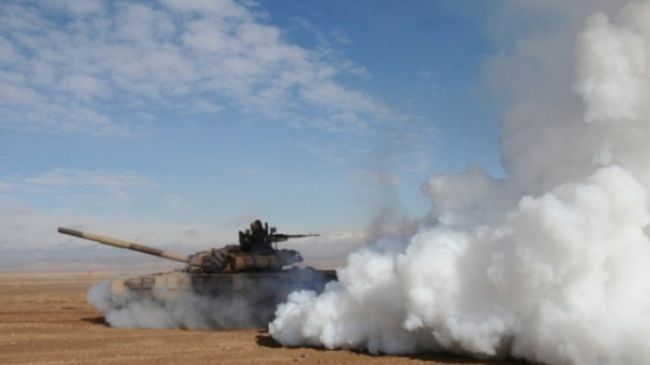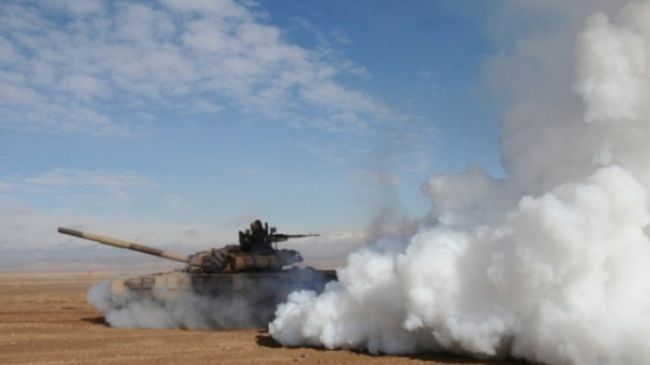 Iran's Islamic Revolution Guards Corps (IRGC) has begun a major ground and air military exercise that covers the eastern parts of the country.
The Great Prophet 8 military exercise began on Saturday. The eastern areas that the drill covers include the cities of Kerman, Siriz and Sirjan.
In the first stage of the three-day maneuver, the IRGC Ground Forces attacked mock enemy positions, using intelligence provided by surveillance drones.
Deputy Commander of the IRGC Ground Forces Brigadier General Abdullah Araqi said on Saturday that the Great Prophet 8 drill is aimed at exercising various techniques and tactics by implementing principles of passive defense in asymmetric warfare.
The Iranian commander added that the IRGC Ground Forces were improving their defensive capabilities.
The Ground Forces will use the IRGC's latest military innovations in the upcoming stages.
Over the past few years, Iran has held several military drills to enhance the defense capabilities of its armed forces and to test modern military tactics and equipment.
The IRGC held a three-day missile drill, dubbed the Great Prophet 7, in the central province of Semnan in July 2012.
In January 2012, the IRGC Ground Forces also held the Shohaday-e Vahdat (Martyrs of Unity) military drill in the eastern province of Khorasan Razavi.
Iran has repeatedly stated that its military might poses no threat to other countries, reiterating that its defense doctrine is based on deterrence.