Iran
Technology
Iran's IRGC unveils strategic drone, missile, radar systems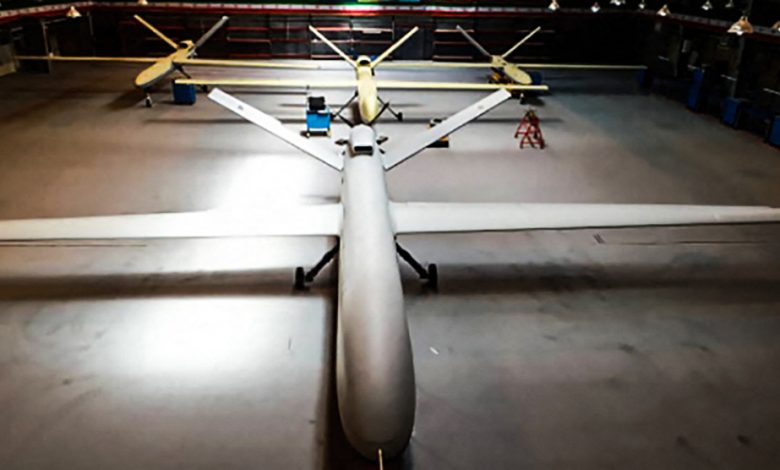 Iran's Islamic Revolution Guards Corps (IRGC) has unveiled three important and strategic products in the fields of unmanned aerial vehicle and air defense system.
The super heavy combat drone, named Gaza, the "9th of Dey" surface-to-air missile system and the "Qods" radar system were unveiled on Friday during a ceremony attended by the IRGC Chief Commander Major General Hossein Salami and the IRGC Aerospace Division Brigadier General Amir-Ali Hajizadeh.
Gaza is a wide-body drone manufactured by Iranian experts that can carry out various surveillance, combat and reconnaissance missions with flight duration of 35 hours.
It is capable of carrying 13 bombs in a range of 2,000 kilometers in combat missions. The new drone can also carry 500 kilograms of various reconnaissance and signal and intelligence equipment.
After joining the IRCG Aerospace Division's drone fleet, it will improve the force's intelligence command and capability to counter the enemies' threats.
In addition to military and defense applications, the Gaza drone can also carry out missions in monitoring forests, rescue operations and providing assistance in natural disasters such as floods and earthquakes.
The IRGC also unveiled the complete domestically-manufactured surface-to-air missile system, named the 9th of Dey, which has the capability to confront and destroy various threats at a close range such as cruise missiles, aircraft bombs, and different drones.
The Qods radar system has the capability to be deployed in a position and moved quickly.
Iranian military experts and technicians have in recent years made great progress in indigenously developing and manufacturing a broad range of equipment, making the armed forces self-sufficient in this regard.
Iranian officials have repeatedly underscored that the Islamic Republic will not hesitate to build up its defense capabilities, emphasizing such abilities are entirely meant for the purpose of defense and will be never subject to negotiations.
Late last month, the Iranian Army Ground Force unveiled seven domestically-developed high-tech military achievements, including air defense systems, unmanned aerial vehicles (UAVs) and electronic warfare devices.
The IRGC in November unveiled a smart automated system which can launch multiple long-range ballistic missiles consecutively.