Iran
Middle East
North America
Iran's Judiciary Chief Asks for Trying US Officials for Creating ISIL
Iran's Judiciary Chief Ebrahim Rayeesi said that the American officials who have created the ISIL should account for the terrorist group's heinous crimes in the region and stand trial in an international court.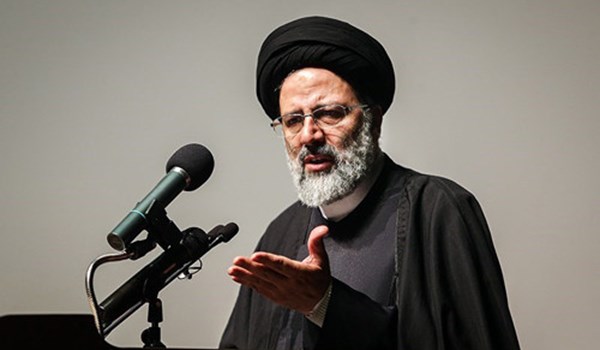 "The Americans have officially declared that they have created the ISIL and those who have formed the ISIL and supported it, today officially say that the ISIL commander was killed" and they do not allow anyone to know about the details, Rayeesi said, addressing a meeting of the supreme human rights council in Tehran on Sunday.
"We really believe that international lawyers and those who really claim to be advocates of human rights should call for the trial of human rights violators and those who have created the ISIL, supported it, armed it and allowed it to commit horrible crimes in our region," he added.
Rayeesi also underlined that the US is officially the leader of state terrorism in the world.
In relevant remarks last Thursday, Rayeesi lashed out at Washington for pursuing a seditious policy in the Middle East, saying that the US was implicated in all miseries and crimes in the region.
The top judge of the country reiterated that Iran's main policy is having cooperation with all world countries but in case a country takes hostiles stances against Iran, the Islamic Republic will resist with all its power against it.
"Americans have faced failure in all the measures they have taken against us and if they do not do anything more it means they can do no more," he said.