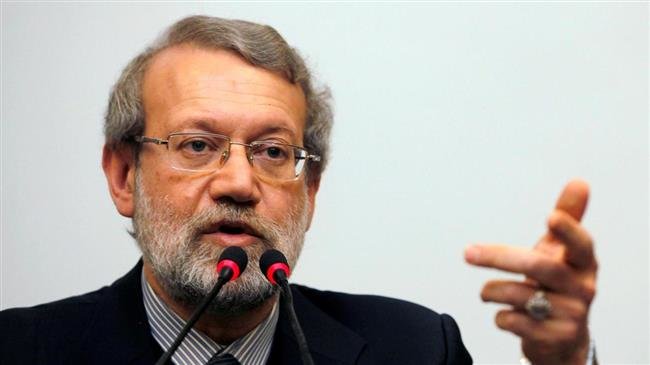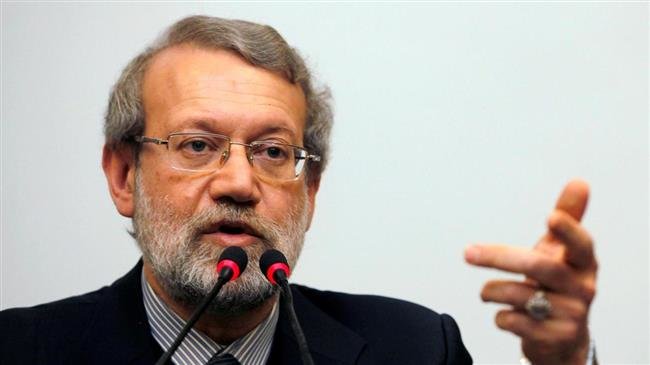 Iran's Parliament speaker says the United States' "barbaric" treatment of Press TV's detained anchorwoman, Marzieh Hashemi, is an instance of "sham politics," denouncing Washington for applying double standards to the issue of human rights.
In an address to the Parliament on Sunday, Ali Larijani said "the American regime's barbaric behavior towards the Press TV journalist and the illegal treatment she has been subjected to are proof that they (the Americans) only preach about human rights to others, while they commit themselves to the same approach which their vassal state adopted in dealing with Khashoggi."
Larijani was referring to the gruesome assassination in October 2018 of Saudi dissident journalist Jamal Khashoggi at Riyadh's Istanbul consulate, which is widely believed to have been ordered by the kingdom's US-backed Crown Prince Mohammed bin Salman.
If Iran had been involved in incidents of far less intensity than the US ill-treatment of Hashemi or the French government's crackdown on protesters, the same Western countries would have raised deafening alarms about human rights violations being committed in our country, Larijani added.
"This is another instance of their sham politics on the international stage, which has seen them hide their violent rule behind deceptive words," he added.
Hashemi, an American-born Muslim convert, who has been based in Iran for many years, was arrested by the FBI without any charges at St. Louis Lambert International Airport in Missouri last Sunday.
She was transferred to a detention facility in Washington D.C, where she was forced to remove her hijab and only offered food not permissible under her Islamic values.
After days of silence, the US government confirmed on Friday that it was holding Hashemi in jail as a "material witness," and that she would be released after she testified before a grand jury.
'US seeking to list Press TV as foreign agent'
Hashemi's treatment has invoked far-reaching reactions among pundits, academics, and fellow journalists across the world, including the United States itself.
In an interview with Press TV, Jim W. Dean, managing editor and columnist of the American website Veterans Today said, "The answer of why they are holding her is very simple, and that is because they want to, and they can, and they are not about to tell us why."
Dean highlighted a Reuters report on Friday about Hashemi's detention and said, "They had a source that said the battle was about trying to list Press TV as a foreign agent."
"It shows … weakness on the US part," he added.