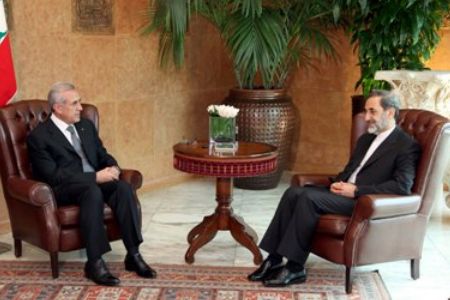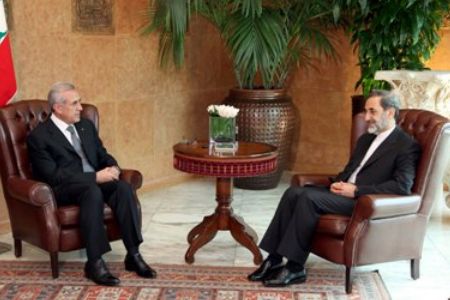 An Advisor to Iran's leader of Islamic Revolution has conveyed his support for Lebanon's resistance against Israeli aggression in meetings with Lebanese President, the speaker of its parliament and the leader of Hezbollah resistance movement.
Ali Akbar Velayati, foreign affairs advisor to Ayatollah Seyyed Ali Khamenei, held talks Thursday with President Michel Sleiman, Parliament Speaker Nabih Berri and Hezbollah's Secretary General Seyyed Hassan Nasrallah in Beirut, two days after a deadly confrontation between Israeli and Lebanese troops in southern Lebanon.
Three Lebanese soldiers, a Lebanese journalist from the Beirut-based al-Akhbar newspaper and a senior Israeli officer died during the exchange of fire, the worst of its kind since Israel's 2006 war on Lebanon.
During the meeting with President Sleiman, Velyati voiced Iran's support for Lebanon against Israeli attacks, "praising the Lebanese army's success in deterring Israel's recent assault," Naharnet website reported.
Sleiman, for his part, thanked Iran's assistance to Lebanon, especially during the 33-day war in 2006 between Lebanon's Hezbollah resistance group and Israel that claimed the lives of more than 1,200 Lebanese civilians, many of them women and children.
The Lebanese president also expressed hope that ties between the two counties are further bolstered following Iranian President Mahmoud Ahmadinejad's upcoming visit to Beirut.
Velayati, who is in Lebanon to take part in a conference held by the Islamic Radios and Televisions Union, also condemned Israel's aggression and praised Beirut's reaction to Israel's provocations.
Earlier Thursday, the Iranian official met with Hezbollah's Secretary General Seyyed Hassan Nasrallah in Beirut.
In his talks with Hezbollah Leader Nasrallah, Velayati reiterated that the US and Israel are using the UN tribunal probing the assassination of former Lebanese premier Rafiq Hariri as a "political tool" to sow divisions within the country.
Velayati and Nasrallah agreed that the tribunal has been orchestrated by the Zionist regime and its allies.
The Special Tribunal for Lebanon was set up by the UN and the Lebanese government in May 2007 to prosecute those behind the assassination of Hariri in 2005.
Nasrallah has rejected the tribunal's claims that Hezbollah was involved in Hariri's assassination, describing the accusations as part of "a dangerous project that is targeting the resistance."