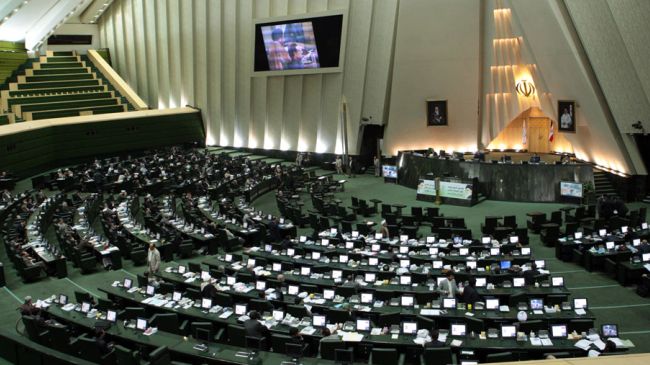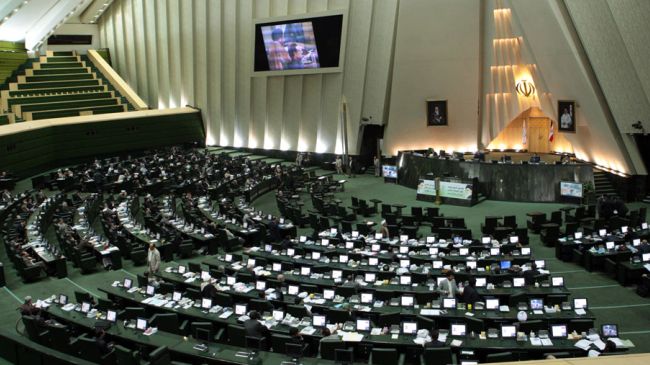 Iranian lawmakers have issued a statement in condemnation of Britain's recent move to renew sanctions against a number of the country's individuals.
"The British government, which has a history of colonial hostility toward Iran and whose uncalled-for interference in our country's internal affairs has been exposed to all, in another move in recent days imposed sanctions on some current and former officials of the Islamic Republic of Iran including two respected Majlis members," read the statement, signed by 200 Iranian lawmakers on Sunday.
"Although the move (sanctions) will have no impact on the the internal affairs of the country (Iran), it indicates the non-commitment of the members of the P5+1 group to their claims in Geneva and shows that they will never stop antagonism toward the Islamic [Republic of] Iran," the Iranian legislators said.
Such measures have been repeatedly carried out by the P5+1 members, particularly the US and Britain, the lawmakers said, expressing hope that the latest anti-Iran move by the UK would serve to raise the sensitivity and vigilance of Iranian diplomats and nuclear negotiating team and boost efforts to counter plots against the country.
The UK Treasury has renewed sanctions against 15 current and former Iranian officials under the pretext of violating human rights. It has demanded the blocking of financial assets of the individuals in the UK, prohibiting the British financial institutes from all types of transactions with them.
Iranian Armed Forces Chief of Staff Major General Hassan Firouzabadi, former Intelligence Minister Heidar Moslehi, and lawmakers Mohammad Saleh Jokar and Hojjatollah Soori are among those on the list.
So far Britain has put a total number of eighty-six Iranians on its sanctions list.
On Tuesday, Iran's Deputy Foreign Minister for European and American Affairs Majid Takht-e Ravanchi condemned Britain's renewed sanctions on Iranian individuals as politically-motivated and biased.
"The sanctions are unilateral, biased, politically-motivated and totally unacceptable," he said.