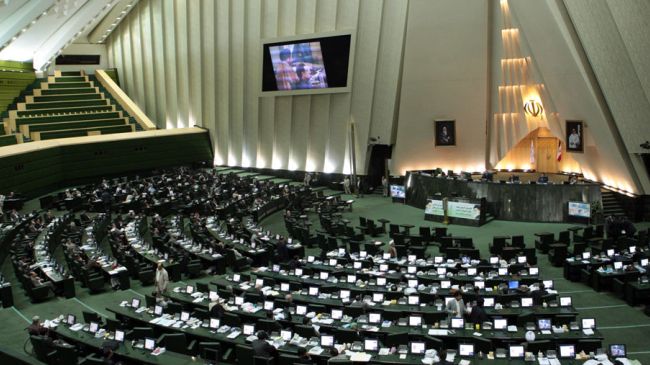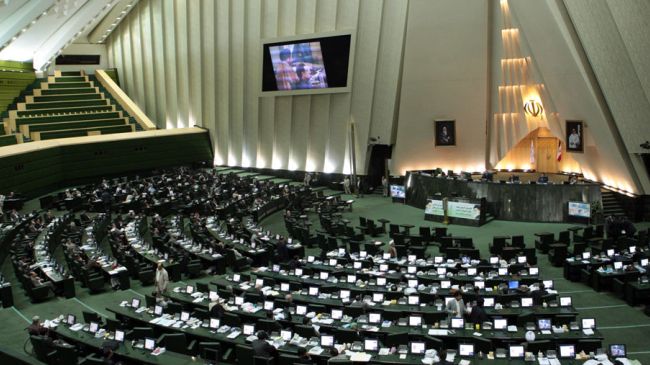 Iran's Majlis has announced its readiness to approve a bill aimed at terminating oil exports to certain member states of the European Union (EU) in response to their bid to embargo Iran's oil.
Iranian lawmakers keep a watchful eye on a number of important issues including a ban on Iran's oil exports to European countries, said Majlis Speaker Ali Larijani on Tuesday.
He added that the Majlis Committee on National Security and Foreign Policy has been discussing the issue.
It is necessary to give a proper response to European countries' irrational attitude, he emphasized.
Larijani's remarks came in reply to a notification by lawmaker Mohammad Javad Karimi who had urged Iran's legislature to take up two double-urgency bills on halting oil exports to some EU members.
Karimi said that the French, Danish and three other European ambassadors to Tehran recently held meetings with Iranian Oil Minister Rostam Qasemi, and discussed a possible ban by Iran on some 200,000 barrels of oil to Europe, where the possible move had caused economic turbulence.
He added that the two bills gave a 10-day deadline to Europe and noted that Iranian lawmakers are determined to take necessary measures at the earliest.
On January 23, EU foreign ministers agreed to impose an oil embargo on imports from Tehran, freeze the assets of the Central Bank of Iran across the EU, and ban sales of grains, diamonds, gold, and other precious metals to the country.
The United States, israel and some of their allies accuse Tehran of pursuing military objectives in its nuclear program and have used this pretext to push for four rounds of UN sanctions and a series of unilateral sanctions against the Islamic Republic.
Iran has refuted the allegations, arguing that as a signatory to the nuclear Non-Proliferation Treaty and a member of the International Atomic Energy Agency, it has a right to use nuclear technology for peaceful use.