Iran
Iran's military overhauls components of Ground Forces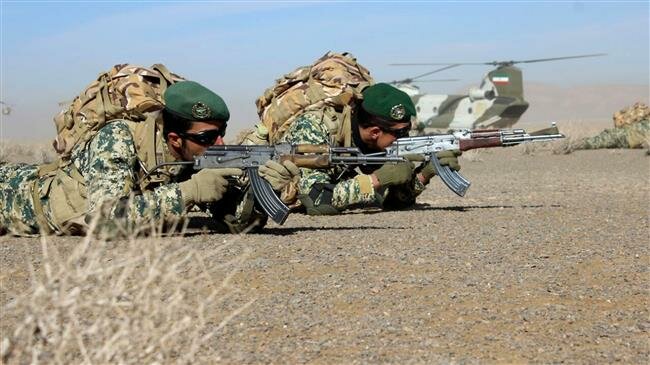 The commander of the Iranian Army's Ground Forces says the country has boosted the Forces' various subcategories in a major overhaul.
Brigadier General Kioumars Heydari said that over the previous year, divisions in the service of the Forces had undergone "structural changes."
He said the infantry brigades of the Forces had been modified to become more agile. Similarly, rapid action forces, mobile, and mechanized brigades had also been "reorganized," and rocket units had also experienced changes, the official said in remarks made to IRNA, which the agency published on Sunday.
"Today, we can say that the Army's Ground Forces have turned into a rapid action, mobile, and offensive force," Brigadier General Heydari said.
"Through the monumental transformation that has taken place in the structure and organization of the Ground Forces' units, all brigades… are fully prepared against any circumstances," he said.
In late January, the forces' finished two-day massive military maneuvers to practice "offensive" tactics.
The "offensive" component was inaugurated in the country's defensive strategy for the first time last December, when the Islamic Revolution Guards Corps (IRGC) held the main and final stage of massive exercises in the Persian Gulf.
'More prepared than ever'
Brigadier General Heydari further said that the Iranian military was more powerful than ever in the face of any potential threat.
"We are more prepared than at any other time and have updated all of our equipment against the world's latest technologies," the commander said.
'New equipment on its way'
Next month, the commander announced, the Army would be unveiling a large batch of achievements in the telecommunication and drone sectors.
The Ground Forces, he added, have reached high levels of self-sufficiency by indigenously producing all of the equipment they need, including tank transporters, radars, long-range cameras, or telecommunication shelters.