Iran
Iran's naval drills maintain durable peace in the region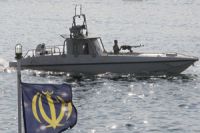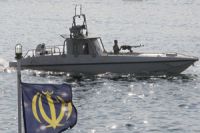 Iran's Navy has launched six-day naval maneuvers on December 28 in order to display the country's capabilities to defend its maritime borders and maintain durable peace in the region.
The exercises cover a vast area including the Strait of Hormuz, the Sea of Oman, north of the Indian Ocean, the Gulf of Aden and Bab-el-Mandeb Strait.
On Sunday, senior Iranian commander, Rear Admiral Amir Rastegari said that during one of the practices of the second day of the drills, aggressive forces launched a cyber attack against the computer network of defensive forces in order to infiltrate the network and hack information or spread viruses.
The spokesman for the Velayat 91 naval drills also stated that the Navy's cyber defense forces successfully detected the threat and blocked it.
Rastegari said Iranian Navy's "cyber defense group" is a specialized unit that monitors and protects the computer network of the naval forces. It detects all cyber infiltration and immediately takes necessary measures to counter them.
Meanwhile, an operation was conducted by divers jumping from helicopters and infiltrating the positions of the mock enemy. In the operation the navy divers managed to make use of mines inflicting damage on the vessels used by the mock enemy.