Iran
Iran's Nazemoshariah nominated for world best futsal coach title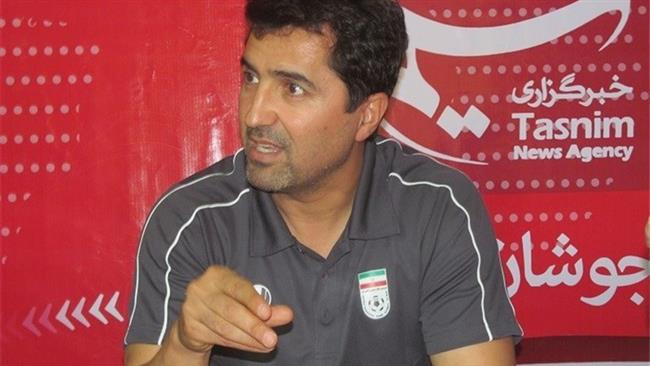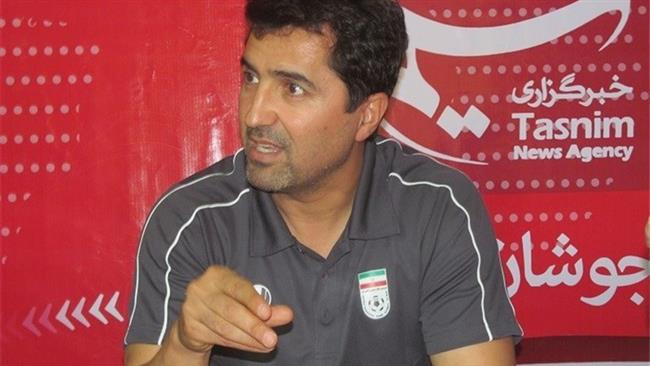 Head coach of the national Iranian men's futsal team Mohammad Nazemosharia has been shortlisted for the title of the Best National Team Coach, thanks to his praiseworthy coaching skills at 2016 Asian Football Confederation (AFC) Futsal Championship in Uzbekistan.
Nazemosharia has to vie for the top honor with Kazakhstan's Brazilian coach Ricardo Cámara Sobral "Cacau," Argentine Diego Raúl Giustozzi, Oleksandr Kosenko from Ukraine and Russia's Evgeny Kuzmin.
Wilson Sabóia from Brazil, Brazilian coach Sergio Luiz Schiochet "Serginho," Hungary's Tomas "Sito" Rivera Amoros together with Azerbaijan's Spanish coach Faustino "Tino" Pérez-Moreno Gómez and Spanish Josè Venancio Lopez Hierro are the other contenders in the list.
Additionally, Iran's Tasisat Daryaei futsal club coach Amir Shamsaei has been nominated for Best Club Coach of the World.
The other nominees are Argentina's Hernán Basile for Kimberley Futsal, Brazilian Ricardo Cámara Sobral "Cacau" for Kazakhstan's Kairat Almaty, Italian Fulvio Colini coaching Pescara c5 and Brazilian Fabio Cortez for Kuwait's al-Qadsia.
Spanish Daniel Rodríguez Martinez of Jaén Paraíso Interior Fútbol Sala club together with compatriot Jesús Velasco Tejada from Movistar Inter, Joel Tiago Gonçalves Rocha for Portugal's SL Benfica, Brazilian Paulo Ricardo Figueiroa Silva "Kakà" for Russian futsal club Gazprom Ugra and Marcos "Marquinhos" Xavier Andrade for Brazil's Carlos Barbosa have also been shortlisted for the top title.
On February 21, the national Iranian men's futsal team was crowned the champion of the 2016 AFC Futsal Championship.
The team, which had already registered a stellar record at the continental sports event, edged past the host Uzbekistan 2-1 at Uzbekistan Stadium in the Uzbek capital city of Tashkent.