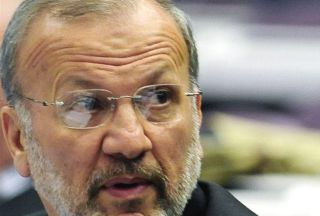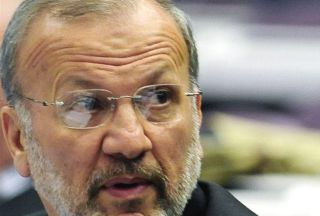 Iran's foreign minister criticizes the US opposition to Tehran's nuclear declaration, saying Iran will stick to its "logical and fair stance" despite sanctions.
Manouchehr Mottaki said on Sunday that sanctions were ineffective in resolving the standoff over Iran's nuclear program.
"Sanctions belong to the 60s and 70s and are not effective at all," he said in reference to the UN Security Council's decision earlier in June to impose a fourth round of sanctions on the Islamic Republic.
"What strengthens us is our right reasons; therefore, we maintain our logical and fair stance," Mottaki said in a meeting with his Senegalese counterpart Medike Niang.
The US-backed resolution, approved by the UN Security Council on June 9, came a few days after Iran, Brazil and Turkey issued a joint nuclear declaration in which Iran agreed to swap 1,200 kg (2,645 lb) of its low-enriched uranium on Turkish soil for fuel for a medical research reactor.
Both Brazil and Turkey, which voted against the new sanctions, criticized the UN Security Council for ignoring Iran's nuclear swap offer, which they said could serve as a positive step in resolving the issue.