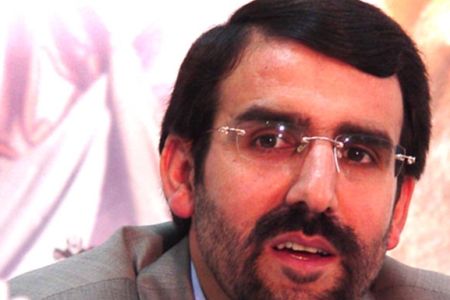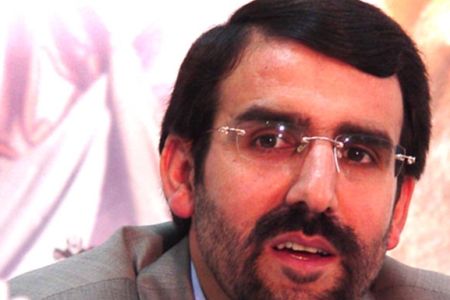 In the wake of a US-led drive against Tehran's nuclear program, an Iranian lawmaker has ruled out discussions about the country's "undeniable" nuclear rights.
"Iran's nuclear policies have two aspects which include defense for the country's nuclear rights and opening doors for negotiations with countries that may have questions about the case," member of the National Security and Foreign Policy Commission of Iran's Parliament (Majlis) Mehdi Sanaee told IRNA on Sunday.
"There is no contradiction between these two aspects. In his recent remarks, the head of the Atomic Energy Organization of Iran (AEOI) [Ali Akbar Salehi] expressed Tehran's readiness to hold talks," he added.
The Iranian lawmaker made the comments after the AEOI head said that the Vienna group — the US, Russia, France and the International Atomic Energy Agency (IAEA) — in a June letter asked nine questions on technical, legal and political aspects of a trilateral declaration on a possible nuclear fuel swap for the Tehran nuclear reactor.
In an attempt to allay Western concerns, Iran, Turkey and Brazil signed a fuel swap declaration on May 17 under which Tehran agreed to exchange 1,200 kg of its low-enriched uranium on Turkish soil with fuel for its medical research reactor.
"We didn't deem it necessary to answer those questions, as Turkey and Brazil had appropriately and extensively addressed those questions," Salehi explained.
However, the Iranian nuclear chief expressed Tehran's willingness to further study the questions raised in a technical meeting.
Sanaee pointed to propaganda and the enemies' plots to counter the Islamic Republic and said talks can be resumed on the nuclear issue while reinforcing national unity and insisting on the country's principles.
Western powers accuse Iran of pursuing a covert military nuclear program. Tehran denies the charges and argues that as an IAEA member state and a signatory to the Nuclear Non-Proliferation Treaty it has the right to the use of peaceful nuclear technology.