Iran
Iran's oil swap deal with Total imminent: Report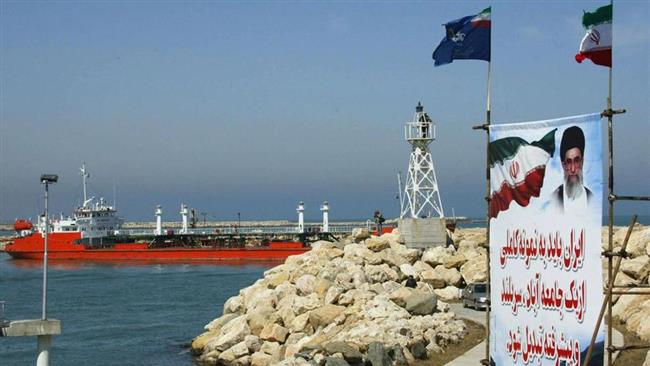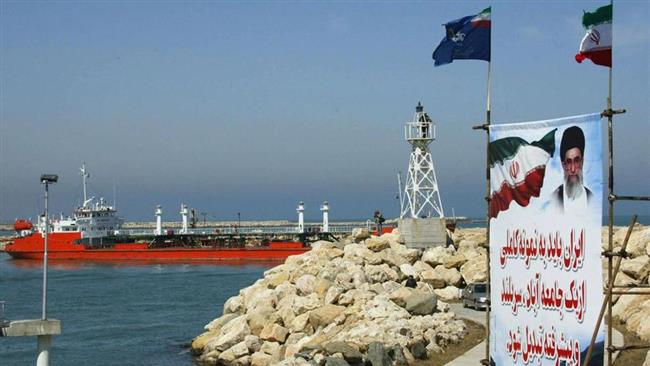 Naftiran Intertrade Company Sàrl (NICO) and France's Total are about to sign an oil swap deal soon to resume shipments from Caspian Sea countries, an Iranian news agency says.  
Oil swap between Iran and Caspian producers was suspended in 2010, halting a process which saw Iran importing 100,000 barrels per day (bpd) of crude into its Caspian ports and delivering equivalent volumes on behalf of its partners in the Persian Gulf.
NICO, a Swiss-based subsidiary of the National Iranian Oil Company (NIOC), and Total have agreed on resuming those supplies and are expected to sign a deal soon, the Mehr news agency reported on Saturday.
"After signing a contract between Iran and Total for exports of 160,000-200,000 barrels per day of crude oil, the first Iranian oil swap deal with the French company is predicted to be inked soon," it said.
According to Mehr, the world's largest oil trader Vitol and BP have also held "successful" oil swap negotiations with NIOC.
Total is currently lifting up to 200,000 bpd of Iranian oil which is going to its European refineries under a deal signed in January.
The French company has also signed a confidentiality agreement with NIOC to examine development of Iran's massive South Azadegan oil field as well as an MoU to build a petrochemical plant in southern Iran.
Iran has been expanding its northern oil terminals and boosting storage so that larger tankers can dock. The facilities can currently handle 120,000 bpd of crude oil, according to officials.
If the swap deals were to resume, Iran would take in crude from Turkmenistan and Kazakhstan and possibly Azerbaijan for processing at Tehran and Tabriz refineries.
Minister of Petroleum Bijan Zangeneh has said Iran is also ready to swap oil with Russia which has indicated interest in the arrangement.
In 2012, when the West intensified sanctions on the Islamic Republic, officials announced a plan to build a new oil terminal at Bandar Jask outside the Gulf of Oman and connect it to Neka through a 1 million bpd pipeline.
The plan was intended to boost shipments of Caspian oil and provide a fall-back option for Iran's main export terminal at Kharg Island near the Strait of Hormuz, they said at the time.
The planned terminal would have a storage capacity of 20 million barrels and cost around $2.2 billion to build.
The swap arrangement will be a boost to Iran's efforts to regain its market share which it lost under intensified sanctions.