Iran
North America
Iran's parliament speaker: Global problems result of US unilateralism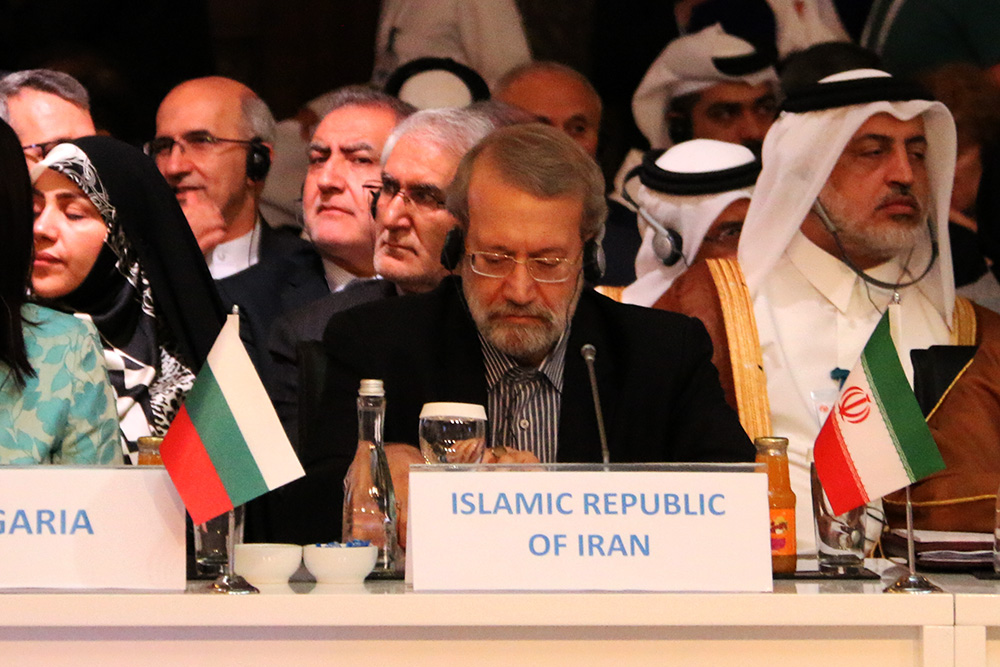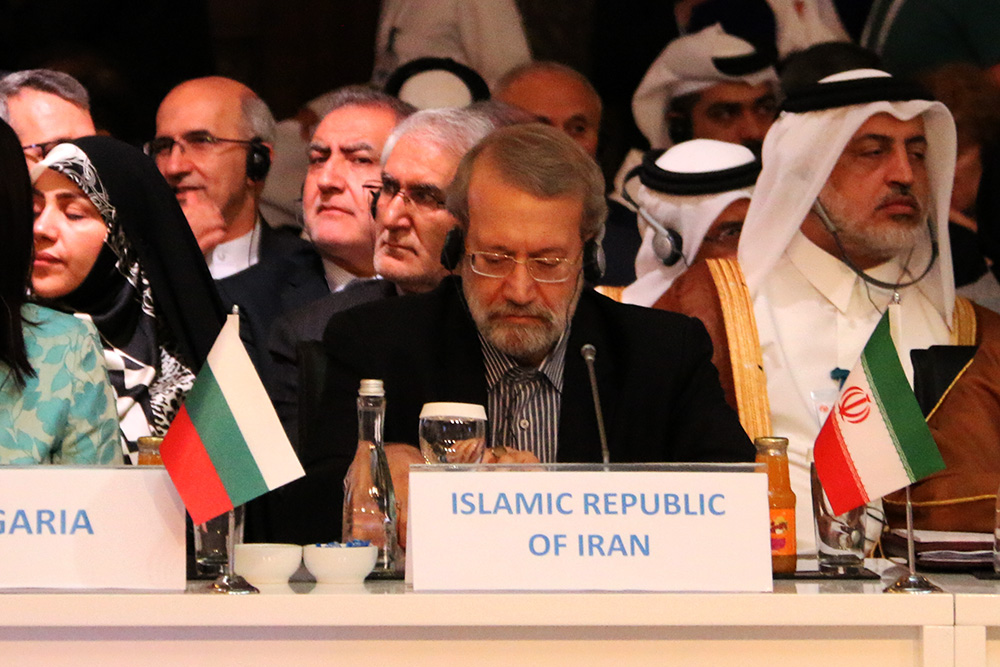 Iranian Parliament Speaker Ali Larijani said universal problems are the result of American unilateralism and called for unity of countries against ultra judicial and unilateral approaches.
During a speech at the Third Eurasian Summit in Antalya, Turkey, Larijani said the US, and the Israeli regime are the factor in the collapse of global security and unilateral measures of powers like the US in dealing with international issues, has created widespread challenges for the international community.
He pointed to the US unlawful exit from the Comprehensive Joint Plan of Action (JCPOA), the US government's illegal decision on the Palestinian issue of announcing Beit ul Moqadds as the capital of an illegitimate, occupying and aggressive regime, withdrawal from the Paris Climate Accord and disrupting the tariff trade system of the World as clear example of such actions.
The Speaker of the Iranian parliament, said the negative American campaign against Paris Climate Accord, has been violating one of the most sensitive environmental and global issues, adding, 'This will be a disregard for the rights of all nations.'
He spoke of the selfish, unilateral, and illegitimate departure of the US government from the JCPOA and restoring cruel sanctions against the great nation of Iran as a warning sign of the reappearance of the decayed discourse of unilateralism in international affairs.
Larijani emphasized, 'Undoubtedly, such attitudes and some tense policies and challenging policies in various fields from some countries have affected the process of comprehensive development and challenged the principle of global governance, multilateralism and free trade. '
'Unfortunately, these highly selfish and atrociatory attitudes are accompanied by Nazi literature, derived from the strategic illusion that, as a sign of history, its result are instability and global insecurity, the spread of chaos and the threat of international peace and security.'
Speaker of parliament of Iran added, 'The environment and the global situation of economic and development cooperation are changing, and comprehensive development and growth have been the basis for cooperation in the field of regional and international development, which represents a paradigmatic change in regional and international economic relations.'
He added, 'The Islamic Republic of Iran emphasizes that, because of this challenge, resistance to unilateralism has made cooperation among the members of the Eurasian Parliaments more urgent than ever.'
Larijani called for signing of trade agreements among members to eliminate tariffs and free trade by Eurasian member countries, and said that this is an effective action to stand up against American trade unilateralism.
'Accordingly, the Islamic Republic of Iran believes that the members of the meeting should strengthen the process of multilateralism by adopting clever, balanced and active policies, and redefine their political, security, economic and trade relations and develop', he said.
The Speaker of the Iranian Parliament considered the Eurasian Parliaments as an institution for interacting and exchanging views, saying, 'Without a doubt, the meeting, with the slogan of 'Economic Cooperation, Environment and Sustainable Development' is undoubtedly a good opportunity to make constructive discussions about the changes that have taken place in economic cooperation.'