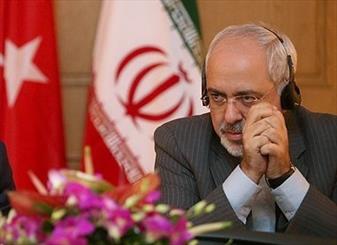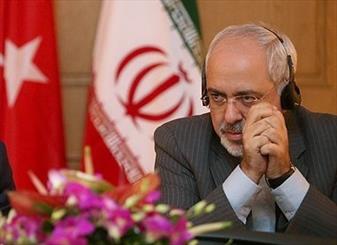 Iran's FM has said the country's official line of policy is noninterference in others' internal affairs.
Mehr News quoted Mohammad Javad Zarif in joint press conference with Turkish foreign minister Ahmet Davutoglu in foreign ministry political studies office. "We are pleased that Iran and Turkey have extensive bilateral ties, and would observe the principle of good neighbors in international issues," Zarif told the press.
"Turkey is our close neighbor, and the guiding rule is our trust, and hope that mutual relations expand," Zarif added. "We had constructive dialogue about regional issues, which I hope help alleviate the vicissitudes of Syrian people living in critical conditions," he asserted.
In response to a question by Turkish state TV TRT about Geneve-2 conference on Syria, Zarif told that Iran would follow the developments in Syria seriously. "We had discussed with our Turkish counterparts during visits, and reached agreements in some cases," he added. "An agreement is that Syrian crisis had no military solution, and at the same time, we agree that any country would help encourage a political solution for Syria in Turkey, and the Islamic Republic of Iran would cooperate with Turkey in any way possible," Zarif believed.
"Some decisions have been made that we provide humanitarian help to Syria through Turkish and Iranian Red Crescent Organizations, and help improve the conditions for Syrians when winter arrives," Zarif told reporters.
Asked by a Turkish journalist whether after the election to the presidency of Rouhani it would be expected that Iran's support for Damascus dwindles or Hezbollah, supported itself by Iran, would curb provision of support to Assad, Zarif told that Islamic Republic of Iran's official line of policy was noninterference in other countries internal affairs. "This official line has not changed, and we hope that a realist position by major players in Syria and also foreign players help solve the crisis by non-military means, thus restoring peace," told Zarif.
"All countries, especially the Islamic Republic of Iran and Turkey fear the spread of violence in the region, and believe violence benefit no country," said he, and that "last session, I and Mr. Davutoglu agreed to cooperate to curb the raise of extremism in the region, lest sectarian violence could set the region in fire."
Zarif also said that this was Iran's policy and that "we believe in that policy."
Asked by Mehr News reporter whether he would visit Saudi Arabia, Zarif told that he would visit Saudi Arabia, but that "the exact time is still not specified, but I look forward to talk to our brothers in Saudi Arabia."