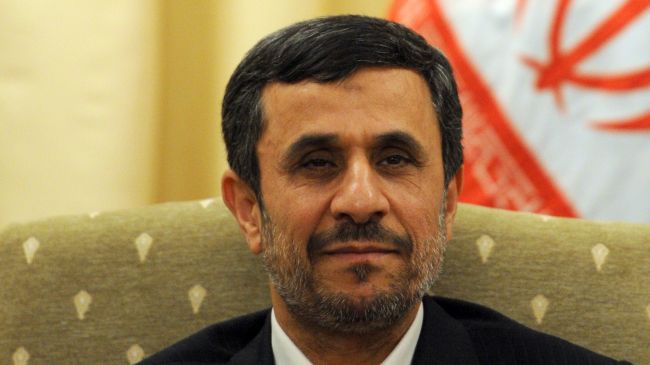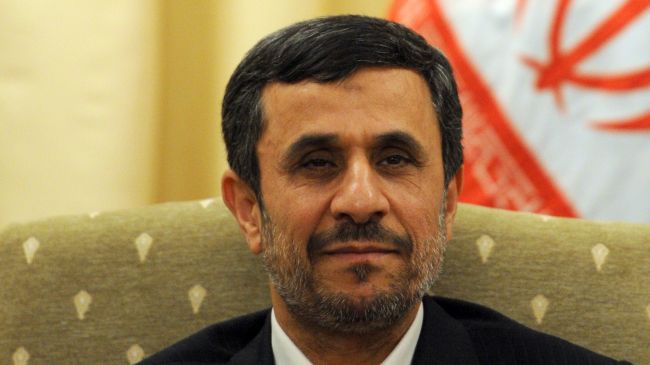 Iran's President Mahmoud Ahmadinejad stressed that coercion and use of force cannot lead to the settlement of the crisis in Syria and it has become more evident now that this problem should be resolved through dialogue.
The time is ripe for all parties and groups to help solve the existing problems through negotiations and mutual understanding, Ahmadinejad said in a meeting with Palestinian Deputy Chairman of Hamas politburo Musa Abu Marzuq on Tuesday.
On Saturday and after a meeting with Syrian Foreign Minister Walid Mualem in Tehran, Iranian Foreign Minister Ali Akbar Salehi told reporters that Damascus has expressed its readiness to sit to the negotiating table even with armed groups.
Speaking to reporters at a joint press conference with his visiting Syrian counterpart, Salehi said Iran is trying to prepare the ground for a meeting between the Syrian government and opposition.
"The Syrian government has voiced its preparedness (for talks) and there remains no excuse (for the opposition to avoid talks). Mualem has announced in Syria that his country's leaders are prepared to even talk with the armed opposition," Salehi added.
As regards Iran's stance on the Syrian crisis, Salehi said Iran believes that "the Syrian crisis has no military solution", and stressed that "cessation of hostilities in Syria is Iran's first and foremost demand".
The Iranian minister said that Iran is in contact with some opposition groups to convince them to participate in talks, and added, "If they insist on spreading bloodshed in the country they should know that they will be held accountable (for continued violence and killings in the country)."
Syria has been experiencing unrest since March 2011 with organized attacks by well-armed gangs against the Syrian police, border guards, statesmen, army and the civilians being reported across the country.
Thousands of people have been killed since terrorist and armed groups turned protest rallies into armed clashes.
The government blames outlaws, saboteurs, and armed terrorist groups for the deaths, stressing that the unrest is being orchestrated from abroad.