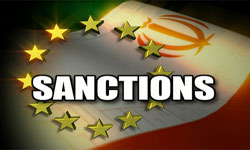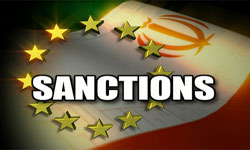 Iran's private oil firms plan to file a lawsuit at international courts against the unilateral sanctions imposed by the European Union which harden or bar the country's oil trade with other nations, sources revealed on Wednesday.
Speaking to FNA about the new EU sanctions against Iran which affect 30 governmental and private companies as well as real persons, an informed source said Iran's private oil firms will soon sue the European bloc for its unilateral sanctions against oil trade with Iran.
"At present a number of private oil companies which are on the list (of the EU's boycotted companies) are busy with projects in foreign states and a large part of their income comes from abroad," the source told FNA.
"Therefore, such companies are after numerous solutions to continue their activities, one of which is filing lawsuits at the international courts and solving the issue through legal ways," the informed official said.
Washington and its European allies accuse Iran of trying to develop nuclear weapons under the cover of a civilian nuclear program, while they have never presented any corroborative evidence to substantiate their allegations. Iran denies the charges and insists that its nuclear program is for peaceful purposes only.
Tehran stresses that the country has always pursued a civilian path to provide power to the growing number of Iranian population, whose fossil fuel would eventually run dry.
Despite the rules enshrined in the Non-Proliferation Treaty (NPT) entitling every member state, including Iran, to the right of uranium enrichment, Tehran is now under four rounds of UN Security Council sanctions and the western embargos for turning down West's calls to give up its right of uranium enrichment.
After the UN Security Council ratified a sanctions resolution against Iran on June 9, 2010, the United States and the European Union imposed further unilateral sanctions against the Islamic Republic over its nuclear program, mostly targeting the country's energy and banking sectors.
Tehran has always dismissed West's pressures and stressed that sanctions and embargos merely consolidate Iranians' national resolve to continue the path of progress.