Iran
Iran's proposal is logical, balanced: nuclear negotiator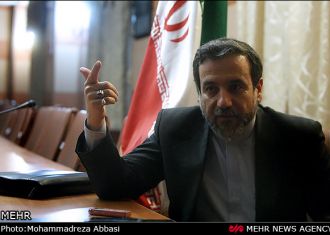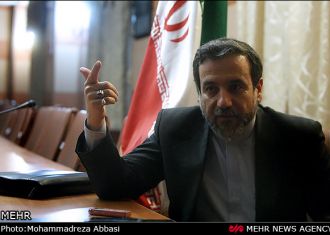 The Iranian deputy foreign minister has said that Iran's new nuclear proposal is logical, balanced, and realistic.
Abbas Araqchi, who will be Iran's chief nuclear negotiator in upcoming talks between Tehran and world powers on the country's nuclear program, made the remarks in a televised interview late on Sunday.
Iran and the six major powers, namely the United States, China, Russia, Britain, France, plus Germany, which are known as the 5+1 group, are scheduled to meet in Geneva on Tuesday and Wednesday.
Iranian nuclear negotiators have announced that they have prepared a new proposal to help resolve the country's nuclear issue, which will be put forward during the two-day talks.
Araqchi said that according to Iran's proposal, the process of talks should have two stages.
He said, "In the first stage, we should specify the final purpose of the talks and reach a common understanding.
"The talks should have a common purpose, and we should define a win-win game… and this does not mean that we will make concessions and give up our rights.
"In the second stage, we will decide which direction we will move in."
He went on to say that Iran's proposal envisaged "logical, balanced, and realistic" steps which would make it possible for the two sides to easily take the first steps.
Elsewhere in his remarks, the Foreign Ministry official said that uranium enrichment in Iran would not be suspended even for a single day.
Earlier on the day, Araqchi had said that Tehran would not accept any proposal calling for the shipping out of the country's stockpile of enriched uranium.
"We will negotiate about the volume, levels, and methods of enrichment but the shipping out of the (enriched) material is a red line for Iran," he said.