Iran
Human Rights
Middle East
North America
Iran's rights official takes swipe at Canada over indigenous children killings
A senior Iranian rights official has denounced Canada for its "hypocritical" double-standard approach to the issue of human rights, after shocking reports emerged of the discovery of new graves near a former school for indigenous children there.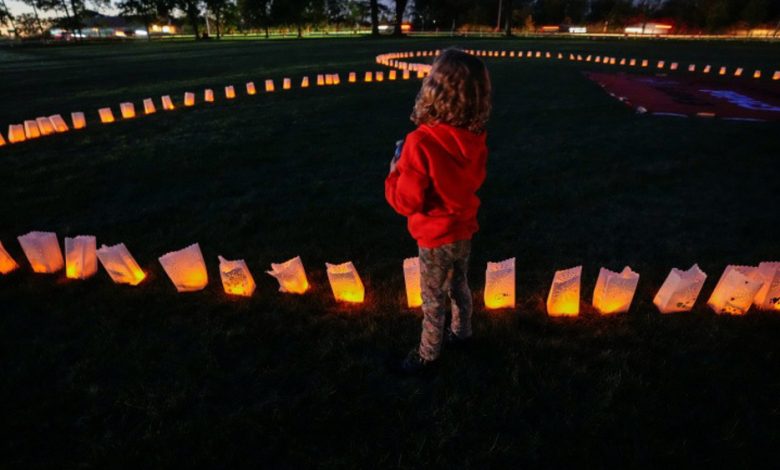 In a thread of tweets on Thursday, Kazem Gharibabadi, the Judiciary chief's deputy for international affairs and secretary of the country's High Council for Human Rights posted a screenshot of a Wall Street Journal news story, which reported the discovery of 93 unmarked graves at the site of St. Joseph's Mission school in British Colombia.
The Williams Lake First Nation (WLFN) said Tuesday that the 93 sites show "reflections" suggesting human burials, in what is possibly the latest discovery of scores of indigenous children's remains over the past year.
Reacting to the tragic reports, which shed more light on widespread violations of the indigenous community's human rights in Canada, Gharibabadi drew attention to the West's support for the ex-Iraqi regime's 1980s war on Iran, which claimed the lives of many Iranian people.
"Underneath the soil we step on lies the bodies of people who have sacrificed their precious lives during an imposed war whose money and weapons came from the West. Elsewhere in Canada, when you dig the grounds, there you discover the remains of innocent indigenous children!" he wrote.
He criticized Canada and other Western states for applying dual policies to the issue of human rights and said, "The biggest threat to human rights comes from hypocrisy, politicization, and double standards."
Canada was shocked in May 2021 after an indigenous community unmarked a mass grave containing the remains of 215 children at the Kamloops Indian Residential School in British Columbia.
The incident prompted calls for justice and accountability for the victims and survivors of the residential school system, which forcibly separated indigenous children from their families between the late 1800s and 1990s.
Canada forced more than 150,000 Indigenous children to attend institutions run by various churches, most notably the Roman Catholic Church.
The children, who were stripped of their languages and culture, were also subjected to abuse, rape, and malnutrition. Thousands are believed to have died while attending those schools.
Canada's dark past keeps haunting the North American nation, as a new search has gone underway for the unmarked graves of indigenous children at a notorious former residential school near Toronto.
Indigenous community leaders and survivors began the grim search in November for the remains of children at the former Mohawk Institute Residential School site in Brantford, Ontario — one of Canada's oldest and longest-running institutions of that type.
Canada has long been trying to portray itself as a defender of human rights. Under that pretext, it has repeatedly targeted Iran at the United Nations by drafting resolutions against what Ottawa and its allies call rights abuses inside the Islamic Republic.
Iran has repeatedly rejected such allegations as baseless and criticized Canada and its partners for using human rights as a pressure tool against their adversaries.