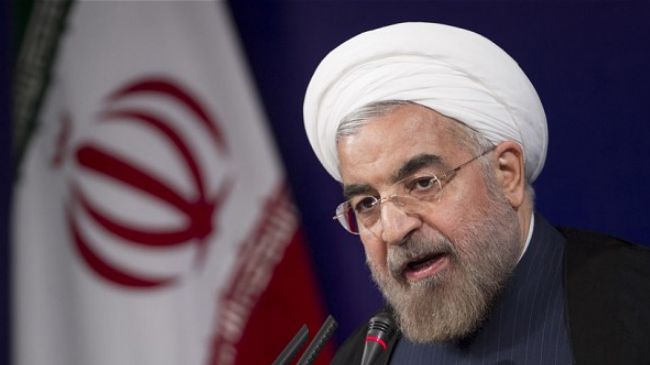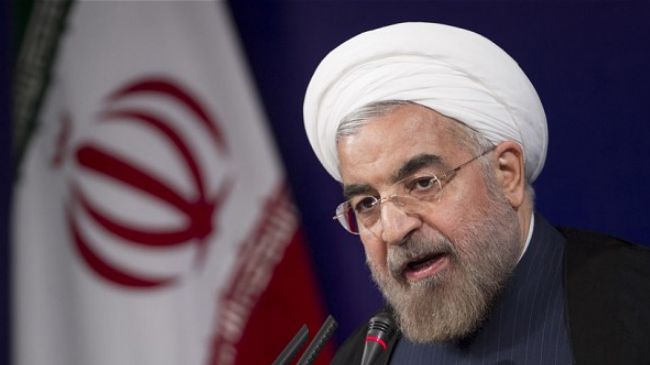 Iran's President Hassan Rouhani has strongly condemned the use of chemical weapons, urging the international community to spare no effort in preventing the use of such arms in all parts of the world, particularly in Syria.
The Iranian president, who was speaking to reporters on Saturday, expressed his "deep concerns and regret" over the ongoing situation in the region, particularly in Syria, where innocent people have been killed or affected by chemical weapons.
The government in Damascus says Takfiris have used chemical weapons on several occasions, including an attack in the region of Khan al-Assal in Aleppo Province on March 19, where over two dozen people died. A Russian-led inquiry confirmed that the militants operating in Syria had carried out the chemical attack in Khan al-Assal.
On August 21, the militants in Syria alleged that 1,300 people had been killed in a government chemical attack on militant strongholds in the Damascus suburbs of Ain Tarma, Zamalka and Jobar.
However, the Syrian government vehemently dismissed the claim, saying the new accusations were fabricated to distract a visiting team of UN chemical weapons experts and to cover up militants' losses.
Syria has been gripped by deadly unrest since 2011.
A very large number of the militants operating inside Syria are reportedly foreign nationals.
According to reports, the West and its regional allies – especially Qatar, Saudi Arabia, and Turkey – are supporting the militants inside Syria.
President Rouhani further condemned the recent Israeli airstrike against Lebanon.
"The airstrike by the Zionist regime (Israel) on Lebanon under the ongoing circumstances is also condemned and this matter shows that enemies have hatched a big plot against us and the Middle East, which is more obvious in Syria, Lebanon and Egypt than in other places," the Iranian chief executive said.
Israeli warplanes bombed a target near the coastal town of Naameh, between Beirut and Sidon, on Friday.
Rouhani warned that instability in the region would be detrimental to regional countries and Muslim nations and would only serve the interests of the Israeli regime.
He expressed hope that peace and stability would be restored in the region through the vigilance of the regional nations and countries that are concerned about stability in the Middle East.