Africa
Iran's Salehi starts 3-nation Africa tour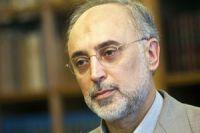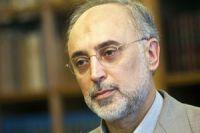 Iran's Foreign Minister Ali Akbar Salehi has embarked on a three-nation tour of African countries for talks on bilateral and international issues.
According to Press TV, the top Iranian diplomat, heading a delegation, left Tehran for Zimbabwe's capital, Harare, Thursday on the first leg of his trip, which will also take him to Namibia and Comoros.
During his five-day tour of the world's second-largest continent, Salehi will sit down with the officials of the three countries to discuss bilateral relations as well as key regional and international issues.
A central plank of Iran's policy is to enhance relations with African nations on all political, economic and cultural fronts.
Salehi pointed out in late May "The Islamic Republic of Iran has always made efforts and plans to pave the way for fundamental, practicable and sustainable cooperation with African countries."
He said that Iran and African countries have numerous potentialities to boost reciprocal ties, calling for the removal of obstacles to the promotion of mutual economic cooperation.