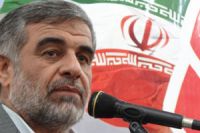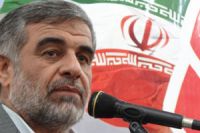 An Iranian lawmaker says Iran's support for Syria has foiled Western attempts to break up the axis of anti-Zionist resistance in the region by wreaking havoc on the Arab country.
According to IRIB, Mohammad-Saleh Jokar, a member of Iran Majlis National Security and Foreign Policy Committee, said on Saturday "Iran support for Syria has maintained the line of anti-Zionist resistance intact and prevented the resistance front from being undermined,".
He argued that since the West has failed in its plots against Iran, it is trying to break the resistance axis through hostile measures against Syria.
Blaming the trio for intensifying militancy in the crisis-hit country through financial and military support for foreign-backed terrorists and Salafi extremists, Jokar stated "Turkey, Qatar and Saudi Arabia are carrying out Western plots in Syria."
He noted terrorist attacks against the Syrian government and people are masterminded by the United States and Zionist regime, which have nonetheless failed to achieve their goals in the Muslim country.
Damascus says the chaos is being orchestrated from outside the country, and there are reports that a very large number of the insurgents are foreign nationals.
It says the West and its regional allies including Qatar, Saudi Arabia, and Turkey are supporting the armed groups.