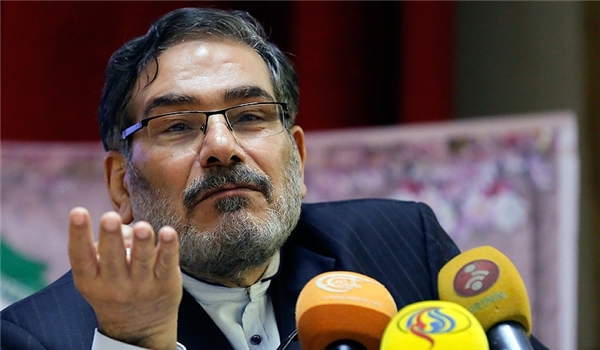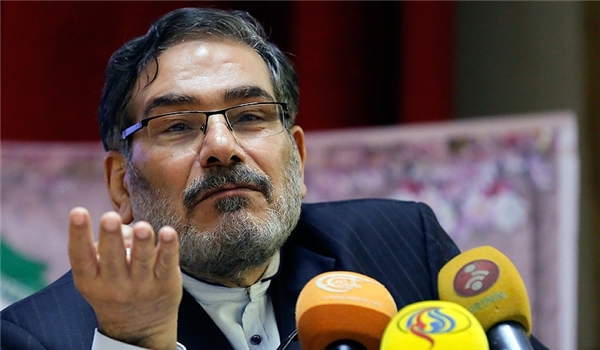 Secretary of Iran's Supreme National Security Council (SNSC) Ali Shamkhani lashed out at the UN for falling behind its plans to reconstruct Gaza.
Shamkhani made the remarks in a meeting with senior Hamas official Mahmoud al-Zahar in Tehran on Sunday.
He criticized the UN for defying its undertaking to reconstruct Gaza and meeting the minimum needs of the population, and underlined Iran's firm support for the resistance and the oppressed Palestinian people.
Shamkhani also underscored the need for sending foodstuff and medicine to the Gaza people.
Al-Zahar, for his part, appreciated Iran's assistance to the Palestinian nation, and rapped certain Arab states for weakening the resistance front and cooperating with enemies of the Muslim world through their attempts to confront the Islamic Republic which is a pivot of stability and peace in the region.
Although the UN has governed the reconstruction of Gaza since the 2014 war, most of the Palestinian enclave still lies in ruins. Many Gazans continue to lack permanent housing, living in shelters and other forms of temporary accommodation.
An absence of basic infrastructure—electricity, clean water, sewage treatment, and waste management—has blighted the daily lives of Gaza's 1.9 million citizens. While the reconstruction process trudges along, a lack of employment opportunities has left 42 percent of the total labor force unemployed, rising to 60 percent among Gaza's youth.
Gaza can barely sustain the lives of its current inhabitants. With an annual population growth of 2.4 percent, the situation in the Palestinian enclave is becoming increasingly grim as humanitarian and reconstruction efforts fail to expand.