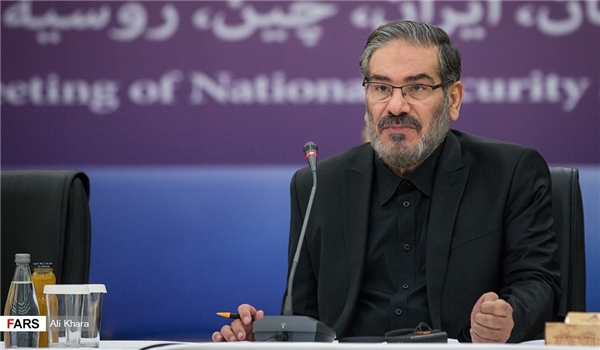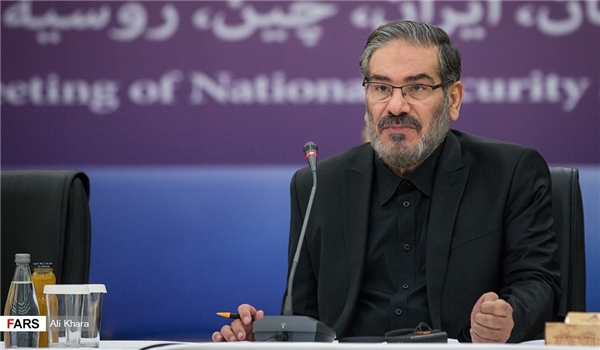 Secretary of Iran's Supreme National Security Council (SNSC) Ali Shamkhani blasted instrumental use of terrorism by the western states, saying that the US has not shown seriousness in fighting the ISIL terrorist group.
"Despite having precise intelligence on the presence of terrorists in certain areas, the US planes have repeatedly refrained from carrying out airstrikes against them and in some cases airdropped (goods and equipment) for them or rescued the ISIL leaders who were surrounded by the Syrian and Iraqi armies," Shamkhani said, addressing a meeting in Tehran on Wednesday.
He described the threat of terrorism as serious and spreading, and said, "Thousands of terrorists have still remained in Syria and other countries and they will endanger the future and stability of the region if not seriously confronted."
Shamkhani said that instrumentally using the terrorists by supporting them politically, financially and logistically, meddling with other countries' affairs and occupation of other countries under the pretext of fighting against terrorism are clear instances of double-standard policies towards terrorism.
As the war in Syria is ending, the US military forces continue illegal heliborne operations and rescue several senior ISIL commanders from different provinces, including Deir Ezzur.
In a latest case, a US military helicopter landed on farms near the village of al-Morashedah between the two small towns of al-Souseh and al-Baqouziyeh on Saturday, to take away a number of non-Syrian commanders of the ISIL that were possibly cooperating with the US-led coalition.
Heliborne of ISIL commanders by the US military has long been underway amid the US claims of fighting ISIL terrorists on the Eastern bank of the Euphrates River.
In July, the sources said that an American military helicopter, accompanied by several military vehicles of the Washington-backed Kurdish militias, conducted a heliborne operation between the villages of Tal Mashhan and Tal Dowayem in al-Ya'arabiyeh region in Eastern Hasaka near the border with Iraq.
The sources further said that three ISIL members, including an Iraqi terrorist, were rescued in the US heliborne operation and were transferred to an unknown destination.
Similar operations have been underway on a regular basis in the region in spite of the US' claims of war on ISIL in Syria.