Iran
Latin America
Middle East
North America
Iran's Zarif arrives in Havana after extensive talks in Caracas
Iran's Foreign Minister Mohammad Javad Zarif has arrived in the Cuban capital of Havana in the second leg of a Latin American tour, which earlier took him to Venezuela and is expected to end in Bolivia.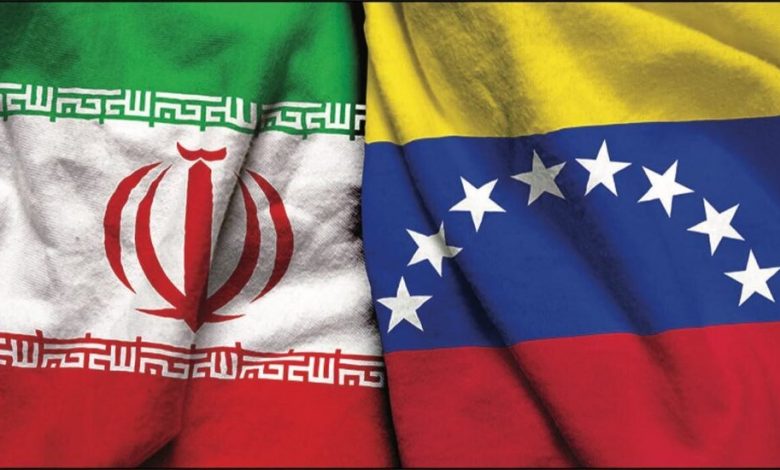 In his trip to Cuba, Zarif is scheduled to meet his counterpart as well as other high-ranking Cuban officials to discuss expansion of mutual cooperation and other issues of mutual interest.
Zarif arrived in Havana after a trip to the Venezuelan capital of Caracas, where he met with President Nicolas Maduro, Foreign Minister Jorge Arreaza, and Vice-President Delcy Rodríguez.
In #Venezuela meeting with President @NicolasMaduro, VP Rodriguez, FM Arreaza and other ministers on expansion of bilateral ties.

Lectured today at the Samuel Robinson Institute on US/ Western terror tactics in attempts to halt the course of history toward a post-Western world. pic.twitter.com/OhNim8HR83— Javad Zarif (@JZarif) November 5, 2020
"In Venezuela meeting with President Nicolas Maduro, VP Rodriguez, FM Arreaza and other ministers on expansion of bilateral ties," Zarif said in a tweet.
The Venezuelan president later tweeted that it was a "pleasure" for him to receive Zarif in Caracas.
He said Zarif's visit "ratifies the unshakable spirit of the strategic relations of cooperation and solidarity between Iran and Venezuela."
Hoy #5Nov, tuve el placer de recibir la visita del Canciller de la República Islámica de Irán, Mohamad Javad Zarif. Una visita que ratifica el espíritu inquebrantable de las relaciones estratégicas de cooperación y solidaridad entre Irán y Venezuela. pic.twitter.com/GCMNHbw1NC— Nicolás Maduro (@NicolasMaduro) November 5, 2020
The Venezuelan foreign minister also said in a tweet that "the people of Venezuela today feel more than gratitude, love for the people and government of Iran, for solidarity, for courage, when it comes to helping us in times of difficulty."
During his stay in Caracas, Zarif also addressed a panel entitled "Venezuela and Iran in Defence of the Emerging Modern World", held at Samuel Robinson Institute.
In his speech, Zarif said in Iran's view, the US government no longer can "control what's happening in the world" or show other countries how to protect citizens' rights.
Speaking two days after the US presidential election, Zarif said the era of "Western hegemony had ended", as he praised Maduro for resisting a US-coordinated campaign to oust him.
"The fact that the West cannot determine what happens in the rest of the world makes them desperate, that is why they resort to terrorism against the Iranian people and the people of Venezuela. They are terrorizing our nations by preventing us from using our money," Zarif said.
He expressed hope that US Secretary of State Mike Pompeo will soon be "tried by an international court."
"He said that if my people want to eat, they must do what he says. That is pure terrorism. His dream will take him to the grave," Zarif said.
Also attending the panel was Arreaza, who described Venezuela's relationship with Iran as being at its "climax" and said the Maduro administration could in future acquire Iranian weapons if it was considered necessary.