Iran's Zarif leaves for New York to attend talks on ending Syrian crisis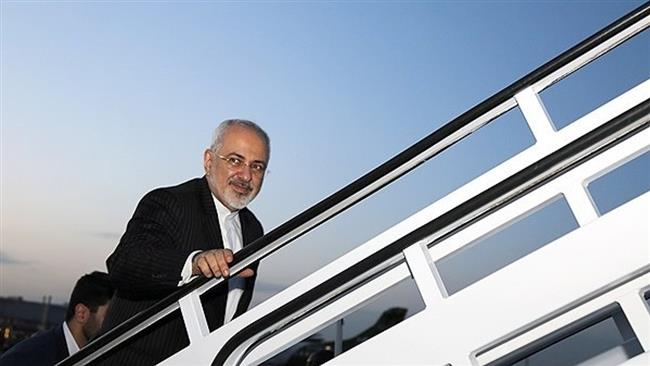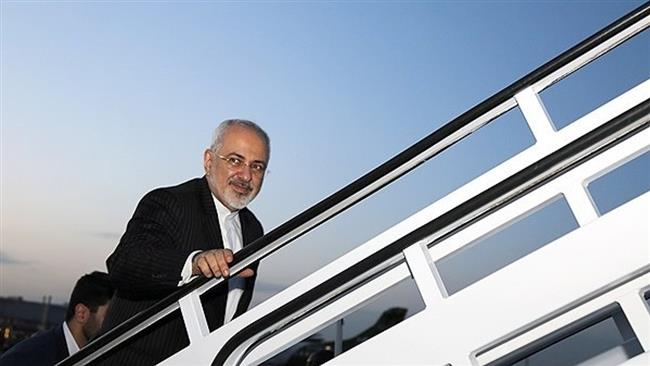 Iranian Foreign Minister Mohammad Javad Zarif has left Tehran for New York to take part in the third round of international negotiations aimed at resolving the Syrian crisis.
The one-day gathering is scheduled to kick off on Friday. Foreign ministers from 17 countries, including Russia, Saudi Arabia, and the US, will try to work out a solution for Syria's nearly five-year-long war.
The first two rounds of such talks were held in the Austrian capital Vienna on October 30 and November 14.
During the first round of the talks, senior diplomats from participating countries, including Iran, as well as envoys from the United Nations and the European Union agreed on respecting Syria's national unity and sovereignty but remained at loggerheads over the fate of President Bashar al-Assad.
In the second run, participants from about 20 countries and international bodies agreed that elections be held in the war-torn country in 18 months and to meet again in "approximately one month" to review the progress toward a ceasefire and the start of a political process in the country.
Iran has repeatedly said that the settlement of the crisis in Syria is only possible through a political approach and that only the Syrian people can decide the future of their country. The Islamic Republic has reiterated that Assad is Syria's lawful president and that Tehran will never stop backing the government in Damascus.
Earlier in the day, UN Secretary General Ban Ki-moon told a news conference that resolving the crisis in Syria should not hinge on the fate of the country's president. "It is unacceptable that the whole Syrian crisis and the solution to the crisis have to be dependent on the fate of one man. That is unacceptable."
He added there might be "some role or need for President Assad to stay for just limited months," but that would be "decided later on."
The Syrian conflict, which started in March 2011, has claimed the lives of more than 250,000 people and left over one million others injured, according to the UN. The world body says 12.2 million people, including more than 5.6 million children, remain in need of humanitarian assistance. The foreign-sponsored militancy has also internally displaced 7.6 million people.