Iraq
Iraq army engaged in fierce fighting with ISIL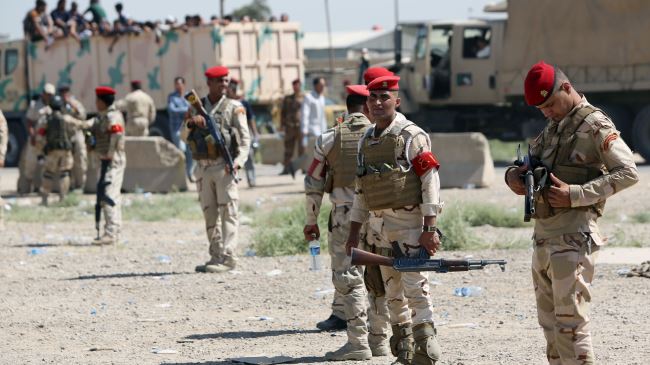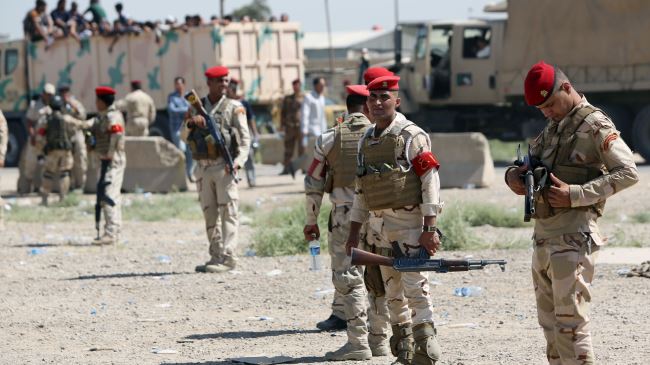 Iraqi army is engaged in fierce fighting with the ISIL Takfiri militants north of the capital, Baghdad.
The Iraqi army, backed by local tribesmen and volunteer forces, has stepped up the campaign against the ISIL terrorists near the town of al-Dhuluiya, south of Samarra.
Al-Dhuluiya has been under ISIL siege for more than two months.
Earlier this week, the Iraqi military said that it has taken full control of an area of strategic importance in al-Dhabetiya.
The government forces have recently launched a major offensive against the Takfiri terrorists in central Iraq.
The Iraqi military bombarded several militant targets in and around Jurf al-Sakhar, a town 60 kilometers (40 miles) from the capital.
Kurdish Peshmerga fighters are also engaged in fierce fighting with the ISIL militants near the Gwer district, 40 kilometers south of Erbil.
The Takfiri ISIL terrorists currently control some parts of Iraq's northern and western regions. They have committed heinous crimes and threatened all communities, including Shias, Sunnis, Kurds, Christians and Izadi Kurds, during their advances in Iraq.
The West and its regional allies, including Qatar, Saudi Arabia, and Turkey, are reportedly giving financial and military support to the militants.