Iraq
Iraq: Army, Volunteer Forces Start Mop-Up Operations in Baiji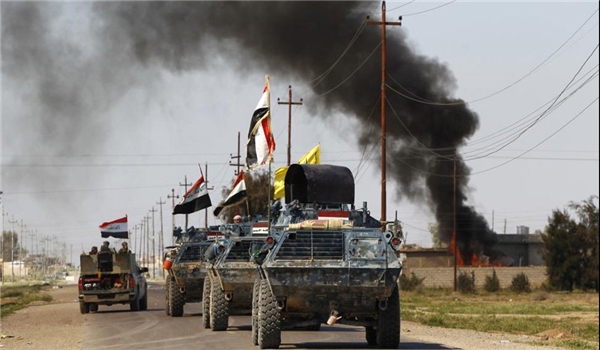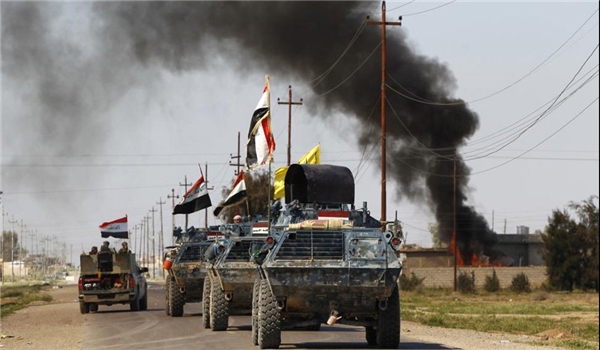 Iraqi troops, backed up by volunteer forces, started clean-up operations in the city of Baiji, Salahuddin province, to get rid of the remaining terrorists.
"The police forces, army, volunteer forces and Hezbollah battalions have started the Crushing Floods operations in Baiji," al-Sumeriya news website quoted an informed Iraqi source as saying on Monday.
On Thursday, a military source said that the Iraqi troops with the support of volunteer forces had fully liberated Baiji from the grip of the ISIL terrorists.
A senior Iraqi official, speaking on the condition of anonymity, announced on Thursday that the army troops backed by popular forces had cleansed Baiji of ISIL terrorists and were in full control over the strategic city and surrounding neighborhoods.
He added that retaking the city came after three days of fierce clashes with the Takfiri group, adding that the Iraqi flag was raised over the governor's building.
The ISIL Takfiri terrorists currently control shrinking swathes of Syria and Iraq. They have threatened all communities, including Shiites, Sunnis, Kurds, Christians, Ezadi Kurds and others, as they continue their atrocities in Iraq.
Senior Iraqi officials have blamed Saudi Arabia, Qatar, and some Persian Gulf Arab states for the growing terrorism in their country.
The ISIL has links with Saudi intelligence and is believed to be indirectly supported by the Israeli regime.