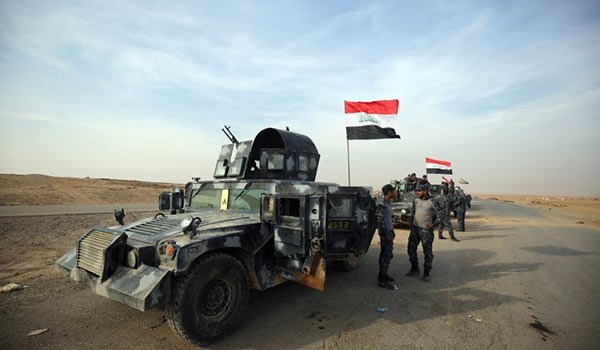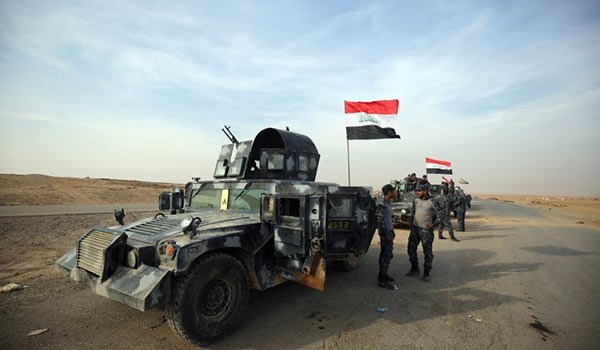 The Iraqi military forces continued to advance in Nineveh province and seized back a strategic region in the Western part of the city of Mosul.
"Wadi Hajr district is now under the full control of the Iraqi forces," Commander of Mosul Military Operations Major General Abdel Amir Rashid Yarallah said on Friday.
The ISIL terrorists sustained heavy losses in the Iraqi forces' offensives.
In a relevant development on Thursday, Iraqi government forces frustrated an attack by ISIL militants in Mosul as they press ahead with their operation to drive the terrorists out of their last urban stronghold in the Arab state.
An unnamed senior officer told reporters that a number of militants had managed to get near elite Iraqi units in the Southwestern part of Mosul, located some 400 kilometers North of the capital Baghdad, posing as internally displaced people.
The militants were neutralized before they could carry out any act of terror.
The development came only hours after a local source, requesting anonymity, said two children had sustained injuries after mortar shells fired by ISIL terrorists slammed into Karaj district Northeast of Mosul.
The victims were taken to a local hospital to receive medical treatment.
Commander of Federal Police Forces Lieutenant General Raed Shaker Jawdat also announced in a statement that security forces had launched a series of surprise attacks against ISIL fortifications West of Mosul.
He said federal police soldiers have evacuated dozens of displaced families from the area, and moved them to refugee camps in the town of Hammam al-Alil, situated about 30 kilometers South of Mosul.